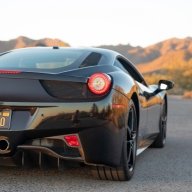 8 Figure Fastlane Graduate
FASTLANE INSIDER
Read Rat-Race Escape!
Read Fastlane!
Read Unscripted!
Speedway Pass
User Power
Value/Post Ratio
610%
Jun 20, 2017
410
2,503
41
OK so there's a lot to my story - my journey and how it all happened (I'd be willing to share if there's any interest) - but long story short I have recently achieved the pinnacle of the 'fastlane journey' - selling my online business a year ago and amassing a low 8 figure net worth.
This was not a 'get rich quick' story either as this took the better part of the last 15 years to begin my entrepreneurship journey full time, and eventually build a business to the point of sale a decade later. I was working a full time corporate job (with my slowlane degree!) prior to embarking on this wild ride. I quit at 25 years old, and never looked back again or had a boss since that lovely July day. There were MANY failures, trials and tribulations along the way. If you want a 'process' and not an 'event' ---> I am no better example of that.
I am now at a point of figuring out what the best next steps forward are. Some of the things I have started working towards is thinking about starting another business for fun rather than just profit (orienting it closer towards a passion), currently investing the proceeds of the business sale, and gauging if there are other values to chase in this lifetime vs. the constant pursuit of building / scaling / selling businesses and building wealth for wealth's sake (once you figure out your 'enough').
I am late 30s with a small family (one child) and *think* I have close to enough to make my money last until the day I die, so pursuing extra wealth through hard work and additional sacrifice is becoming less and less appealing with each passing day. I have experienced all the exotic rides, dream vacations, top restaurants and parties (all responsibly of course) and many of all the other luxury goods we all aspire to. While great in its own right, and was a lot of my motivation from the get-go -- much of that has lost its charms on me over the years.
Additionally, I am looking forward to merging my life towards providing value to any/all that want help with business advice in any facet. My schedule is open now (as I consider myself partially retired) and I am open to mentoring / coaching anyone who is interested in entrepreneurship, scaling a business or just thinking of ideas / niches to pursue.
I haven't participated much on these boards while pursuing my entrepreneurial journey but am at a point now where I have the time, motivation and willingness to engage in helping others achieve 'the dream.'
In a way I am now back to ground zero - and yes, even though the pressures of day-to-day paycheck are further beyond me, I am in many ways faced with the same but different constraints that I was bootstrapping and growing a business, or trying to figure what is it now that I'm 'optimizing' for.
I am very conservative in my investments as well, so having money does not automatically enroll you in some special club where now 'making money' becomes much easier (in facts sometimes its the opposite when you are afraid of losing it all).
For those wondering how I made the bulk of my money it was through various e-com ventures, latest being an Amazon FBA business that led to an exit. The 'process' took me the better part of the last decade (the Amazon business actually was started exactly a decade ago this month!) - but I have been entrepreneurial in various facets since the age of 14.
While I haven't hit all the tenets of
CENTS
with my last business (primarily violating control and entry) - the rest of them were hit right on the mark to make it a success.
I'm still learning and browsing these forums weekly but will plan and contribute more as time goes on!
Last edited: