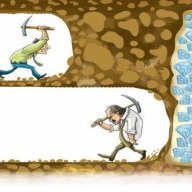 Never give up
FASTLANE INSIDER
EPIC CONTRIBUTOR
Read Fastlane!
Read Unscripted!
Speedway Pass
User Power
Value/Post Ratio
458%
May 1, 2011
6,897
31,574
I started a blog where I post my brief (300 words or less) thoughts on the 80/20 principle in various aspects of life:
Do you want a simpler life? Learn how to use the 80/20 principle to get more from less.
Hope it's fine to post it here. There's nothing to sell. It's just a side project to improve my writing craft and pretend I know what I'm talking about.
Took a page from
@Andy Black
's book and just decided to do it, hoping it will interest and help people.