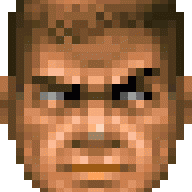 Silver Contributor
Read Fastlane!
Speedway Pass
User Power
Value/Post Ratio
79%
Aug 17, 2017
719
565
Hi everyone so I had a question about implementing the 80/20 principle in app marketing. So after I read this book it was talking about how to do tasks that will give you the most output with the least input, and as I have read this other book called How to build a billion dollar app it showed a chart, and on the page it had a section called

"How will users find your app?"

And it had these options:

App store search - 63%
Friends/Family - 50%
App store top charts - 34%
Pre-installed apps - 20%
Social - 19%
Websites - General - 16%
Web search - 14%
Websites - blog - 7%

With these stats would you recommend that I focus on the first 2 options as they will yield the best results and not worry about the others?

Before I read this book I signed up for a couple of forums to advertise my app, so the idea was that I help other people on the forum answer their questions, build a reputation, then post my app so I don't just blatantly spam. Would you say this is a waste of time?

Also a question on the side, my app is currently been built by a developer, and its getting there I believe soon it could be ready to enter the app store/google play store, my question is what do I do with the time in-between? I have already planned out what I want, so all the features will be ready, I do a bit of forum posts like mentioned above, but regarding this I don't know how else to fill my time. Thanks.