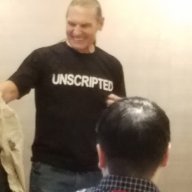 Platinum Contributor
FASTLANE INSIDER
Summit Attendee
Speedway Pass
Dec 25, 2012
574
3,331
774
I just don't get it.

Ordered something on wish.com that cost $2.

Shipping costs were an additional 2 bucks.

How the heck can they ship thousands of items from China when it costs me $3.50 to ship a similar item within the US of A. I just can't believe that these companies are taking a loss on shipping that many products.
What am I missing here? These businesses are not the size of amazon so there is no way they have negotiated those kind of rates.
How do they sell something for $1, shipping $2 and make anything on it??