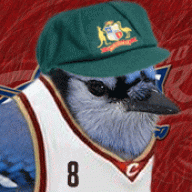 When in doubt, dare.
Read Fastlane!
Speedway Pass
You want to start a company, but you don't have any cash?
Awesome!
Today you will learn how to knock that problem to the ground.
How?
We're going to sell used stuff for a profit.
"But I don't have any money to buy stuff that I can flip for a profit"
Alright, let's start here.
How to get money to get started
Open your eyes and take a look around. I bet you have plenty of items you can sell for starting cash.
Don't believe me?
Is that a television in the corner with a Playstation 4, a Nintendo Wii and a surround sound system?
Moving on.
To get myself going, I sold my Playstation 4, my bass guitar (haven't played it for three years), an old Xbox 360 and some games for the consoles. In total I made around $600.
Okay, got the cash. Now what?
Now you will do the exact same thing.
Easy, right?
Only this time, you won't sell the Playstation 4 with a loss (I assume you bought it from the store back in the days, and sold it for less today).
You've already proven that you can sell a PS4. Let's say you made $250 from that.
Now it's time to chase another PS4. And no, it's not to replace the first one.
And your task is to buy it for less than $250.
Can you do that?
No probs.
What? Nobody will sell a PS4 that cheap!
Okay, fine, you win. Go get drunk and buy pizzas for the $600. Or buy another brand new PS4 in the store, because you already miss the old one.
Or…
Instead of yelling at the screen, you can read on and learn how to buy.
If you know how to buy, you know how to profit.
Is it easy to buy a PS4 for less than $250?
No.
Can it be done?
Sure.
I'll show you how.
How to buy dirt cheap stuff
First, you want to scan the market.
Open up Craigslist.
Open up eBay.
Open up Facebook groups where people are buying and selling stuff in your local area.
You can go to garage sales or flea markets, but if you don't know what to look for, you can end up spending all your time there. We don't want that.
Scan for Playstation 4's.
If it looks good, open the ad in a new tab in your browser.
Keep digging until you have found all the available, good conditioned PS4's in a realistic radius.
Now go through the listings one by one. Look through the ad and skip the ones that your guts tell you to avoid.
Place bids for the rest.
Depending on the item, I usually bid between 20-50% of the price. So if the listing says $200, I'll bid $50-$100.
Done bidding?
Perfect.
Now you must prepare for
1) The dreadful waiting. Do yourself a favour and do something else meanwhile. Otherwise you can spend your entire day looking at the sites for new replies.
2) All kind of bad words coming your way. Some people will be pissed at you, some people will ignore you etc. Leave your feelings and emotions out of this. This is business. /ignore.
Okay then.
Let's say you placed bids on at least 20 ads. You want this number to be high, if you want to make sweet dollar deals.
10 people ignore your offer. Fine.
5 people won't go lower than the asking price. Fine.
4 people are mad at you for placing such a low bid. Cool.
1 guy is answering you.
His PS4 was listed for $250.
You offered $100.
He offers you to meet him halfway at $175.
He switched to Xbox One and just want the PS out of the way.
You offer him $150 and promise him, that you can pick it up in an hour.
He accepts.
You smile, put on your pair of 8 sunglasses and newest flip flops and jump in the car to go pick up your fresh and crispy $100 bill.
Remember; the PS4 is only an example. This could be a bicycle, a washing machine, a car, an office chair etc. To make money with this, you have to understand this part.
Quick tips to grow profits and save time flipping used items
1. Avoid antique stuff and useless crap, unless you have a master's degree in that area. Flip what people buy.
2. Know the market value. Did you buy anything recently? Perfect. Because then you probably researched the market well enough to know the prices. I just bought a new office chair. Now I'm flipping office chairs, because I know what that sells for on Craigslist.
3. Don't be afraid to make low bids. This is where you find your profit. Everyone can sell a PS4 for $200. But only a few can buy it for $50.
4. Try to get a buyer before you buy. You want to flip the item as fast as possible to get new cash for new investments.
5. Place. Many. Bids.
6. And don't be scared if you only get 1 yes in 100 bids.
7. Don't be in a hurry. Leave that position open for the seller. You can always find another item to flip.
8. Make good descriptions for your ads when selling. Include measurements, small flaws, following items etc.
9. Never lie in your ad, or in life for that matter (uuh, deep). Ever.
10. Take good pictures when you want to sell.
11. Search for new ad listings. The minute the seller post the ad, he's looking for cash. The sooner you can give it to him, the better. Because then he can be open to lower his price, if you can pick it up quickly.