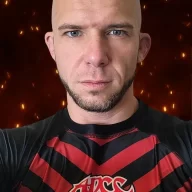 Sweeping Shadows From Dreams
FASTLANE INSIDER
EPIC CONTRIBUTOR
Read Fastlane!
Read Unscripted!
Speedway Pass
Jan 14, 2013
4,586
26,598
The media defines people by their occupation. You are a liquor store owner, freelancer, single mom, homeless, a power washer, farmer, corporate executive, doctor, mechanic etc.
In my eyes, it is all of the choices you make that define who you are. In other words, who you are is who you choose to be moment by moment.
So who do you choose to be now?
Are you a fearless entrepreneur headed toward success? Or are you another pathetic excuse-maker waiting for someone to save you?
I choose to be fearless.
If you are fearless, prove it. Not to me. To yourself.
Use Code: FEARLESS
to get the freelance training you need now!
Enroll using any of the links below:
GET UPWORK TRAINING
(best for those who want to make money on Upwork)
- Get Approved on Upwork: How to Get Approved Your First Try!
- Advanced Upwork Proposals: Tips to 10x Client Responses Fast!
- Advanced Upwork Proposals II: More Responses. More Results!
- Advanced Upwork Interviews: A Simple Way to Earn High Pay!
- Advanced Upwork Profiles: Craft a Magnetic Profile Today!
- Beyond Upwork: How to Find Freelance Clients Outside of Upwork!
- Upwork Client Psychology I: How Freelance Clients Think Decide & Act!
GET FREELANCE TRAINING
(best for those who want to get into freelancing)
- Start a Freelance Business: Take Back Your Freedom Now!
- Freelance Copywriting: Write Dirty. Go Big. Start Now!
- Freelance Article Writing: Write Your Way to Pay Today!
- Freelance Mindset: Become an Unstoppable Freelance Force!
- Difficult Clients: What to Do When Freelance Clients Go Bad!
GET GURU TRAINING
- Due Diligence: Spot Fake Guru Scams and Save Your Cash
GET ENNEAGRAM TRAINING
- Enneagram: A Simple Introduction to the Nine Types
- Enneagram Type 1: A Critical Look at the Reformer's Mind
Thanks everyone!
Lex