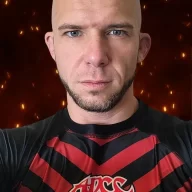 Sweeping Shadows From Dreams
FASTLANE INSIDER
EPIC CONTRIBUTOR
Read Fastlane!
Read Unscripted!
Speedway Pass
Jan 14, 2013
4,586
26,598
I purchased two of the courses during the last sale for about ~$22.

I got the "Start a Freelance Business: Take Back Your Freedom Now! " and the "Freelance Mindset: Become an Unstoppable Freelance Force!" I took what I learned from those and headed towards Upwork. After about two days of crafting my profile based on his courses I was approved and applying for jobs.

The next thing I took from the course was the strategy to build momentum. Take small jobs to get testimonials and reviews. I am in the IT/Sys Admin space so things like data entry is where I started. Sent in my YOU focused proposal and got hired after 1 try. The job pays out $40 after Upwork takes their cut...looks like I already paid those courses off! Once I finish the job I'll hopefully have my first rating too.

Now I need to continue this momentum and get other jobs. I'm thinking I'll sign up on PeoplePerHour as well...

Lex's courses were super helpful and got me to take my first step. What he says in those videos are still relevant. Thanks Lex! You the man and keep it up.
Thanks for sharing your experiences Evan. I really appreciate the feedback, and I'm glad you found the courses helpful!