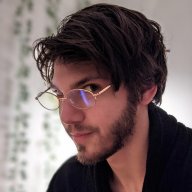 New Contributor
Read Fastlane!
Hi Friends,

My CEO wrote an article recently on how to validate startup ideas without spending the money on manufacturing first.

In short, it's a process of using Facebook ads and "Fake Doors" (link removed).

We specialize in creative testing, so we combined our methodology with the Fake Doors concept.

We do this a lot and we think it saves a ton of money.

The same method works for inventing new products and testing brand differentiation too. Imagine if Crystal Pepsi and New Coke were tested with ads before launching. Would've saved them millions each.

Here's the article. (Link removed.)

Would love to answer any questions for those of you just starting to switch into the fast lane.
Last edited by a moderator: