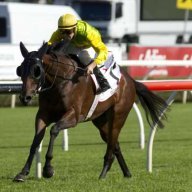 Silver Contributor
Read Fastlane!
Read Unscripted!
Speedway Pass
User Power
Value/Post Ratio
163%
Jun 24, 2014
389
635
I once spent $125 on one giant gummy bear. Don't underestimate my ability to spend money on stuff that makes me feel happy, naughty, excited, silly, innocent, joyful, and hyped up on enough sugar to kill every diabetic in a hundred mile radius.

Gummy bears are wonderful. Ok, I'm going back to reading this thread now.
There's definitely spinoff thread potential here for people to mention "things I actually bought" so people can see the amounts people have paid for some very unusual products. It's easy to think nobody will buy something because it's hard for an individual to grasp the variety of things billions of people can desire and happily hand over money for-both in the sane, cold light of day and more especially in an emotional state at 2am in the morning.