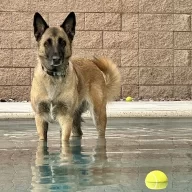 Legendary Contributor
FASTLANE INSIDER
EPIC CONTRIBUTOR
Read Unscripted!
Summit Attendee
Speedway Pass
Jul 25, 2007
8,458
39,478
So this thread was started by me in 2011.
NOTABLE! - How to Buy A Ferrari for $20K
Now it's 2018 and the title should probably be changed to How to Buy a Mclaren for $20k.
I have a progress thread on the inside and I'm going to copy and paste excerpts that are relevant to this post.
Posted on July 8, 2018
So, sometime around the February of this year I got the itch again to get an exotic car. I almost pulled the trigger on a McLaren MP4-12C. I literally had my checkbook out at the dealer and we were $3000 apart on price.
I almost wrote a $130,000 check for a car that day and a funny thing happened after I went home though. I called my business broker that sold my business and asked him if he had any business listings asking between $100k-$150k. The next day he sent me 2 businesses that met my criteria. One was asking $150k and profiting $60k, or $5k a month.
Here was my thinking. I was approved for a $130k loan at 3.2% for the car. My monthly payment would have been $2340 a month for 60 months.
So if I purchased a $150k business, it would pay for my car loan AND I'd have $2660/mo cashflow. Granted I'd have to spend an extra $20k than the outright purchase of the car AND I'd have to run another business. But looking at the numbers it makes no sense to pay cash for that car.
Given my track record, I believe that I can make this business work for 3 years even though it was very Amazon dominated in sales. I figured worse case scenario is the business peters out and I sell it to someone else in 3 years for $50k after I've paid off my car loan.
But I decided not to go that route.
What I did was start yet another business. My new business launched in February and is steadily growing. This niche is not allowed on Amazon so it is a 100% your own URL ecommerce business. Sales are growing and May was its best month so far, June was a little crappy because I ran out of stock in the middle of the month.
I have since purchased alot more inventory and hope to see a good July. Profit in May was about $2800, and June dropped to $2000. But I'm really close to making that Mclaren payment already. Another couple months of steady plus $2500 profits and I've told myself I'm getting that car in October.
August 4, 2018 (I flip flopped on my car choice)
I'm going to call this the 458 business because that's my goal for this one. It did about $2500/mo profit, but I had to shell out about $800 in lab tests this month.
September 21, 2018
This one did $2300 last month. It's trending sideways. Again, no advertising costs at all. Just social media posts.
November 21, 2018
So I am changing its name from the 458 business officially to the MP4-12C business because I finally pulled the trigger and a McLaren is heading to my house as I type this. This business has been hovering up and down between $7-$10k a month gross and profiting between $2-$3k. I was hoping that it would grow faster, but at this point it's not too bad.
December 3, 2018
So I sort of cheated on this goal. I got my Mclaren today and yesterday I calculated that my business #2 only made about $20,000 this year (since Feb). So that's $2,000/mo and I really needed $2,275 to make the payment. So I'm $275 short, but who cares. I wanted the car for the Arizona winter.
It's parked in my warehouse because I have no garage room due to the home remodel.
TODAY
So looking back at this progress thread, in March I almost bought a Mclaren for $130k. Instead I decided to start a business that would pay for its payments. This business was in the works since January, so I don't want people thinking that it launched in a single month. My first inventory order for this business was just around $20,000. Since then it has sustained itself without any more capital infusion.
To date, it has made an average of $2000/mo. A car loan for my Mclaren would have been $2275/mo. So I'm coming out of pocket $275/mo for the Mclaren. But in essence, you could say that I bought a Mclaren for $20,000 so to speak.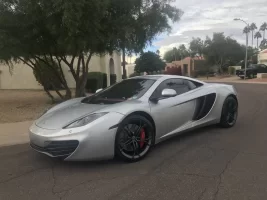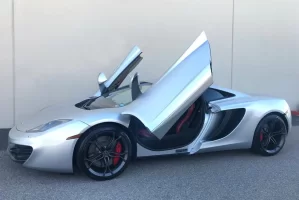 View attachment 22760
Last edited: