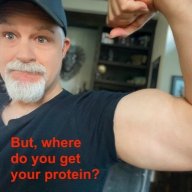 I followed the science; all I found was money.
Staff member
FASTLANE INSIDER
EPIC CONTRIBUTOR
Read Rat-Race Escape!
Read Fastlane!
Read Unscripted!
Summit Attendee
Speedway Pass
Jul 23, 2007
35,336
140,323
Dropping the glass was the biggest change as it went down from $3500 to $2200 just for that.
Make sure you stay off the 101...