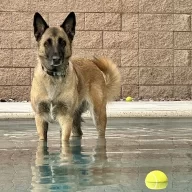 Legendary Contributor
FASTLANE INSIDER
EPIC CONTRIBUTOR
Read Unscripted!
Summit Attendee
Speedway Pass
Jul 25, 2007
8,520
39,654
So a few weeks ago I'm looking at this 2006 Ferrari 360 Modena in red with nice wheels. Asking price is about $100k. I'm not one to spend $100k on a car, because every time I've had money I've put it into investments. So my other thought was I should just buy an investment condo which returns about 8% per year.
But then I came across an ecommerce store for sale for $100k which puts out $100k a year or $8k a month.
This got my thinking. Why would I ever pay $100k cash for a car or buy real estate if I could purchase online stores like these?
So I did some numbers and I could do the following:
Buy the store for $100k
Take the $8k monthly
Which is $6k after taxes
Buy a Ferrari with $3000/mo payments
Buy a home with $3000/mo payments
Why wouldn't this work?
And why doesn't everyone do this?
Poke some holes in this plan please or else I'm going to implement it this year.