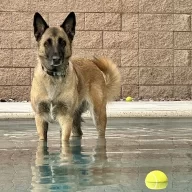 Legendary Contributor
FASTLANE INSIDER
EPIC CONTRIBUTOR
Read Unscripted!
Summit Attendee
Speedway Pass
Jul 25, 2007
8,452
39,458
Everybody, please be nice to the few veterans that still post on here. Dude's busy. If this one didn't give you enough meat, (seriously?) if you are still hungry for knowledge, the forum is full of it. Especially this guy's stuff.

Are you still reading my rant? Stop. Go read his classy quality stuff.

I don't know if I have the patience to accumulate 33k reaction score... God bless you dude.
That's ok. I don't mind answering any type of questions at all. That's probably why I'm still here after 13 years!