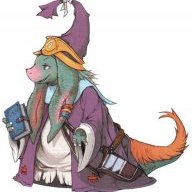 Bronze Contributor
Speedway Pass
User Power
Value/Post Ratio
161%
Oct 1, 2018
85
137
28
Hello fastlaners, I've been meaning to make this thread for a while.
- A short summary of my life -
I'm from Italy and I'm turning 29 this year 2023. I first read The
Millionaire Fastlane
5 years ago when I was working in
real estate
and being paid under the table to ring doorbells for over 40 hours a week for a measly €750/month, a fitting end for a person that thought getting a university degree would change the reality of the job market in this country.
When I quit that job, I knew I wanted to make something with my life but I had much to learn still.
Aside from some failed hustles such as an app I wanted to make that ended up nowhere and other things, I started creating content online and was able to slowly grow that into a huge source of income (compared to my peers and the average income of my country) over the following years. In the meantime, I also met the person who is now my wife.
After my income reached a comfortable €2500/month (higher than the national average of my country), I began moving it more to the side and spent the past 12 months doing that. I barely lost any paid subscribers as I moved from creating 8 videos a month to just 1. Thanks to the sheer amount that I had created by hustling between 2018 and 2021 a lot of people were still coming in just to enjoy what I had already made and didn't mind a slower upload schedule.
The product of this five-year hustle is a job that I can work from home (or anywhere I have my laptop), only requires a handful of hours every week and brings in more than double what I would make from any full time job.
It was time for me to take my next step.
My job was nice but it would always stay a job, dependant on my own time and my own effort. It was hard to scale and hard to automate. At one point I was banned from youtube and lost the over 10,000 subscribers I had struggled so hard to build. Afraid that my life was too vulnerable and dependant to the whims of the giant corporations that control where people share and monetize their content online, I knew I needed something different if I wanted to truly own a business that I could call my own. I could continue this job to the side but it was far too risky to bank staying full time on it, especially since I had just gotten married.
- Entering the fastlane -
I've been passionate and knowledgeable about card games my whole life, having spent many years playing all sorts of card games and trading cards all over. I noticed the lack of a good store of that kind in a big town near where I live, with almost 100,000 people living there. I gathered 3 friends, all of which had been interested and passionate about starting this kind of business for a while, did some research and went for it, knowing we could rely on our experience, expertise and passion for what we were doing.
We set up our company in July 2022 but we opened our doors on November 19th 2022. In the meantime, we made sure everything was ready to go. We found a great place to rent, a small store where we could house 16-player card game tournaments (a required number to become a partner with most suppliers) and we set up a warehouse/workshop in the basement (which we had to clear out, do a few renovations and set up some furniture in). Rent was cheap, overheads low. I had a website developed and hired a designer to maker sure it looked good and functioned well (we are using shopify). In addition, we have a courier service right next door that takes care of all our ecommerce shipping needs.
As we opened our doors, we made €600 in sales on our first day.
Two weeks went by and we sponsored an old group of friends who were hosting a big tournament in Milan. We set up a little table with some products at the event and made another €500.
In the meantime, we were running ads leading to our ecommerce store hoping to catch some Christmas traffic. And boy catch it we did. In the month of December, the first full month we've been open, we made €7000 in sales, €2000 of which came from our e-commerce.
- What comes next & our future goals -
As a person who has lived alone his whole life, both as an only child and as someone who quit his job and built himself up alone, I was very surprised to find out how useful and important my business partners are. They've proven invaluable, committed and determined. All four of us are working two jobs and we take turns managing the store, I could not have even started this without them.
Our
goals
are to develop an MO (a way of doing things) that we can later package and sell as a franchise opportunity. We are looking to have this ready within 12 months and start discussing franchise opportunities with potential franchisees by 2024.
I understand it won't be as easy to replicate the Christmas success we've experienced in December but I've already taken that into account in my future calculations.
Given our unique position, each partner can contribute extra money every once in a while should the business need it, allowing us a more aggressive marketing stance, which should allow us to grow more quickly than otherwise possible.
Another
goal
we have is buying a small brand currently managed by some old time friends of mine, the same ones whose tournament we sponsored, because they regularly host 100-person events every two months and we would love to monopolize who gets to sell product there (us) as well as what cut of registration fees go into the prize pool and how said pool is given to the players (we'd love for it to be our own store credit) but they won't let us fully control all that with a simple sponsorship.
On a personal note, I'm doing some house renovations and setting up a studio in our spare room for both me and my wife to work or game in, that's going to be fun! Looking to get all that set up this year too.
- In conclusion -
I hope you found this thread insightful. I'm open to any suggestion or criticism and I'd be happy to answer your questions.
I'll pose one to you too: we are getting a lot of traction from google ads but almost nothing from advertising on meta platforms. Is this something you've experienced too recently? We plan on branching out to TikTok soon as well, given how some of our card games are aimed at a younger audience.
I'll leave you with today's lesson, something I'd like to write in every post I make here if I can, talking about something I've noticed or found out in this experience I'm having as a new business owner.
- Today's lesson -
Today's lesson is actually a quote from a user on this forum whose name I've forgotten that I've come to realize how true it is.
"A business is something you can walk away from and when you come back 2 years later it's grown to ten times the size."
A lot of jobs such as creating content or dropshipping from your bedroom, however nice and comfortable they may be and however profitable they may get will always remain jobs and they'll stop working the moment you stop doing them.
I traveled to the US for the holidays and my partners continued to manage every aspect of the store for me without any issues. In the future, if the business gets big enough, we could hire employees to do that as well as a manager to manage them. At that point, all of us could go abroad for a full year and come back to a business that has opened seven new locations and a fat check with our names on it for our yearly dividends.
I know, wishful thinking for now, but an entirely plausible scenario if you play the right cards.
Notice how I didn't say "if you play your cards right".
Take it from a person who has played a lot of cards in his life: no matter how good you are, you'll often lose if your deck is bad. You can be the best player in the world but you'll go nowhere trapped in a 9-5. Conversely, terrible players will win a lot of games if they are holding a powerful deck because it will carry them with minimal effort on their part.
As we made the switch to entrepreneurs we realized that very quickly. We were in a position of power. A position we had never been into before and from which we had the freedom to do as we pleased in a lot of situations.
Take care and until my next post.
- Jeix