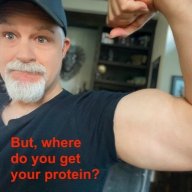 I followed the science; all I found was money.
Staff member
FASTLANE INSIDER
EPIC CONTRIBUTOR
Read Rat-Race Escape!
Read Fastlane!
Read Unscripted!
Summit Attendee
Speedway Pass
Jul 23, 2007
34,650
136,447
Thought a thread on this was worthwhile, and might be worth a discussion since it has come up on multiple occasions lately...
Both here:
BOOK - Can't Hurt Me: by David Goggins, Review and Discussion
And here:
BOOK - The reason I don't like Think and Grow Rich...
The central question is, at what point can you criticize or hate a book?
How many chapters do you need to read in order to say, "
This book sucks, I won't continue and add to my sunk cost?
"
2 chapters?
2 hours?
The table of contents?
Referrals from dozens of your peers/friends?
For instance, I haven't read Tony Robbins' book, "Money Master the Game." I have, however, received dozens of emails from people who complained about it, telling me to avoid it and said it was a huge Slowlane junket fest. So, it isn't a book that I recommend and one that I take issue with because Tony (obviously) did not get rich by a Slowlane metric, stockpiling money into his 401(k).
Yes these are judgements formed from third-person narratives and testimony, which does invite potential logic errors into conclusions. Conventional wisdom says, "Don't judge a book by its cover" which isn't something I agree with wholeheartedly. If the house is dilapidated from the outside, advertising "come in here and see how compound interest can make you rich!", I'm not going to care about its imported Italian furniture and silk curtains.
At what point do I get a license to say "Avoid the book" or "I didn't like the book"?

Never, until I read it entirely?
6 chapters?
50 emails from fans?
Or, must you read the ENTIRE book (even if it continues to suck in your opinion) in order to say with confidence, "I hated it"?
And yes, I don't like speaking ill about a book where I haven't read at least a few chapters to "give it a chance".
Likewise, if
TMF
or
UNSCRIPTED
didn't grab a reader in an hour or two, I wouldn't expect him/her to continue. He/she would have a license to say, "Meh, don't read it. Couldn't finish it."
Obviously this is a subjective matter and
there won't be a right answer.
But I'm interested in hearing everyone's thoughts.