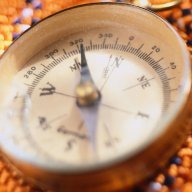 Speed Is Good, usually only in the right direction
Read Fastlane!
Summit Attendee
Speedway Pass
Can your simple action open a $100 million door?
Well, it turns out that in a certain way it can.
Straight up, that doesn't mean I'm sitting on a $100 mil, but I experienced a wonderful example of the astonishing compounding power of execution and action.
You get results that are massively disproportionate to your applied effort.
You open doors to parallel business worlds that you don't even know exist.
It's like magic, and
you can make it happen
for yourself.
I want you to succeed and experience the same magic. So I decided to share my
simple actions
and subsequent rewards to give you a real world (working) example.
Honestly, I was grinning like a 50's housewife in a washing machine ad.
I executed on one of the simplest problems around. That execution paid back 100x…maybe more.
Was I lucky?
Each and every one of a million people could have executed just the same….they didn't.
Each and every one of you could execute something similar for yourself within 14 days. ….Will you?
Execution.
Now, I know some of you are thinking (and forgive me as I paraphrase Harry C)...or maybe it was
@Vigilante
whilst wielding the ban hammer one day……
"Did he (and others) say it six hundred times or only five? Well, to tell you the truth, in all this excitement I kind of lost track myself. But being as this is The Fastlane Forum, the most powerful forum in the world, delivering results that will blow your head clean off, you've got to ask yourself one question: Do I feel lucky? Well, do ya, punk?"
​
Actually, I'm a punk too, and there is nothing special about me.
I didn't
feel
lucky.
I just executed and
got
"lucky"….this is what happened.
TLDR
I started simple local household services business (shelves, drains, light painting etc.)
I solved a small simple dirty problem (blocked drain) that no one else wanted to deal with for "Special Customer1"
"Special customer1" was absolutely overjoyed….wanted to support me and the business
"Special customer 1" turns out to be a local radio DJ
"Special customer 1" invites me onto his drive time radio show and gives me a whole hullaballoo heap of free publicity, media exposure, and personal endorsement credibility
I got more customers…including "Special Customer2"
I solved a bigger problem for "Special customer 2"….again, he was struggling to find anyone with a decent attitude
"Special customer2" was impressed / interested in me and the business…..specifically execution (there she is again folks!) and our customer focused attitude.
"Special customer2" invites and treats me to a lovely lunch session, he actively seeks my advice/opinion/possible cooperation on multiple topics…great conversation
Turns out "Special Customer2" is a very successful person…globe-trotting multi-millionaire, very significant Private Equity investor and deal-maker
Turns out "Special customer 2" arranges $100 million private equity deals
I now have inside access to a $100 million dollar private equity investors and personalised support and advice from someone who is where I want to be (I suppose he could be a mentor actually), personal links in local media/advertising, personal endorsements from a local influencer, and multiple new customers to boot.
Best of all…..these movers and shakers contacted me to give/offer their support willingly, and even "paid me" (bought me lunch) to listen to them.
...and all from solving one simple dirty problem.
That's the compounding power of execution. Rocket fuel for your fastlane vehicle.
If you want more detail, here you go. Fill yer boots…………
The Background
I started a value based and customer focused service business (small household jobs, plumbing, shelves etc.).
It's something I always fancied trying….and not at all related to my background.
Listen, I struggle to operate a hammer.
It was almost an experiment to see what was possible in this industry with a very limited budget (maybe 1000 dollars).
N.B. This is not 100% fastlane, and I'm not trying to "sell" it to you as that…..but it would sure beat a paycheck! I reckon this model could be a good start for many folks. Give me this instead of a regular job
any
day.
The demand was clear. I live in a big city area. People with houses always need help. The regular guys in this industry are usually not marketeers and they tend to be less than customer focused. Good….opportunity comes a-knocking..
My Process Summary
(14 days end to end…yeh yeh, I know I was slow)
Registered a business name
Joined the local trade association
Arranged trade insurance (via the trade association…this saved a bunch of time and hassle)
Sorted the legal terms and conditions (again via the trade association)
Setup a meaningful but original (cheap) domain name
Setup a Wordpress website with some decent stock pictures (off-the-shelf theme, nice enough not expensive)
Rented a business phone number (not region specific, but that may work better to start with)
Wrote about 1500 words of benefit based copy grouped into common "problem" themes
SEO'd my copy
Added some personal background, my philosophy, core customer focused values…..I told a (truthful) story
Interviewed a bunch of multi-skilled contractors, and selected the best ones to give me start
Did an Adwords refresher (thanks again to @Andy Black)
…and went live.
After all, what's my downside risk?
Think about it.
The Value Based Customer Focused Solution
"…and on a freakin Sunday too! Amazing!"
enthused my customer.
Now that made it all worthwhile. A successful job, happy customer, enhanced reputation, adding that fastlane value to the world. Tea and biscuits all round.
I had "just" solved a dirty horrible problem for a customer
when nobody else would help them
.
A smelly, hair clogged, blocked drain.
Unpleasant waste water had overflowed, but could the customer get help elsewhere?
No.
My firm is relatively unknown, but as I said, I practised and learnt Ad Words. Definitely check out Andy Black's highly recommended threads for that.
We were low down the customer's priority list, but heck, no one else answered their calls or wanted to help, and they clicked my focused ad (roughly a $1 click).
They were fed up with calling, but gave me a try …..just in case I picked up.
I did. …..and there's a gold thread on the value in just that alone. Who'd have thought it eh?
As it happened, I didn't have exactly the right person ready to help, but I promised the customer I would do my best to help them. Most guys won't work on a Sunday……it's a problem, and of course an opportunity.
….and it took me about 3 hours of researching and calling roughly 20 contractors to find a partner who could help and wanted to help.
I kept the customer updated along the way, and this specific contractor ticked all my standards. So the customer was happy, and I setup the visit.
It worked out brilliantly! Contractor boy did a marvelous job!
…and ultimately, <drum roll please>, 70 dollars profit.
"Big deal MustImprove!" I hear you shout.
​
My Value Equation At This Stage
Smelly drains, 3 hours of Sunday rejection = 70 bucks
Yep, that's just the way I roll.
Welcome to MustImprove's Fastlane folks! Sign up here, and don't fight in the queue!
"But yo, MustImprove! Dat aint Fastlane dude. Aint no good man! Don't want no dirt n stinks n fings. I wantz me some sexy biz "tang" wiv chicks and Lambos innit."​
Well, clearly so do I dear chap. I most certainly concur. Don't worry though. It got better…
This customer
was overjoyed
with our service and wrote a rave review…we got several more profitable clients.
Tea and biscuits again….spiffing.
So now we have multiple advocates and about $500 profit for roughly the original 3 hours "work".
Not bad, although hardly big time.
My Value Equation At This Stage
Smelly drains, 3 hours of Sunday rejection = 500 bucks.
Still, then it got a whole lot better again……
Show Time! (sort of)
About a week or so later, the first customer called me again.
It turns out that this customer was a regional radio DJ. Hey, that's interesting. Go on sir, tell me more….
Now, Mr DJ had a chat show section on his morning drive-time show, and his guest for the following Wednesday had dropped out. OK…..I'm listening.
"Customer DJ" was so impressed with our attitude and service focus that on the spur of the moment he called and invited me onto this drive-time show to talk about me and the business.
I did the show instead of the drop-out!
I'm not a shrinking violet, and boy that sounded terrifically interesting. So voila, MustImprove made his worldwide radio debut. Kanye West now has an extra reason to worry.
I was up with the chirps at the crack of dawn, driving to the radio station.
The studio room was smaller than I imagined, but packed with stacks and stacks of broadcast tech arranged around the walls and desks.
There was also a "green screen room". There's probably a more technical industrial term for that, but it's …..well…., an adjoining glass room with a big green screen on the wall.
They were doing a live video feed of the show, and the green screen allows them to put in whatever backdrop they want.
Fine with me, and for some reason I chose to wear a three-piece suit. Perfect for discussing blocked drains.
Anyway……on we go. 3, 2, 1….."on air!".
The DJ and his sidekick were really supportive and fun.
They asked a bunch of questions about the business and me. They made some good natured jokes (especially about the suit), which worked well and just added to the positive atmosphere.
Most importantly I got to talk about the business for probably 15-20 mins or so. They gave me plenty of space and time to share my reasons, business philosophy, and services. Just great….absolutely great.
To top it all, the DJ was of course able to
personally
endorse me and the business on the show.
Did I mention this was great?
Well, good people. How much is 20 mins of drive-time radio exposure worth? I honestly don't know……but all it cost me was an early rise, and the whole experience was just a plain old enjoyable laugh anyway.
It was super fun and a great experience. Do it if you get the chance.
So a value based solution led to a fantastic personal contact with a media
INSIDERS
, and a whole bunch of free media exposure.
….got several more clients. As you do.
Let's update that Fastlane value equation folks!
My Value Equation At This Stage
Smelly drains, 3 hours of Sunday rejection
Roughly $1500 profit +
A ton of free advertising and personal endorsement
New interesting contacts, and whole bunch of fun
…and then it got even better. Really. It did.
"Customer PE"
One of the new group of customers, let's call him "Customer PE", listened to the show and loved our attitude and
customer focus.
There's a common theme here isn't there?
What do they love? Not so much the "product", but the attitude and execution.
Well, "Customer PE" called up and gave us a bigger and therefore more profitable job (maybe an extra $1000). Happy days again.
Good stuff.
…but with "Customer PE" there was a whole lot more value than the job profit. Let's get to what happened next.
Did A Blocked Drain Just Open A $100 Million Door?
Pretty soon after I started talking to "Customer PE" I knew he was "different".
I could tell by his questions, his attitude, and process focused feedback that he was a pretty sharp guy. He told me he ran a finance business.
Anyway, a few months after completing his job "Customer PE" called me again….
Customer PE invited me to a very nice lunch. As I said, I thought he was different and interesting, so I accepted.
Well, it turns out that…….
Customer PE is a multi-millionaire
Customer PE owns a Private Equity firm
Customer PE's firm specialises in $50 million to $100 million PE deals
Customer PE has ideas…..and
he wants my opinion
on his ideas.
Get that,
he
wants my opinion.
Over lunch we talked about a bunch of things, and I gave my view and opinions on his business ideas.
He thanks me and insists on paying for the lunch. Yep, a guy with huge value, paid me for the privilege of having lunch with him.
He invited me into his network, and he asked me to cooperate (advise, not invest) on some new ventures.
Well, I don't know about you, but to me that's pretty special. Today that's intangible value, but I'm sure it's worth a hefty price. In later years, this access/advice could be worth millions if the right deal comes off.
The funny thing is that this all felt like running downhill once the momentum started.
I didn't need to do anything really…..no 18 hour days, no calling 500 people to make contacts or a sale, no big investments of money. Amazing.
That's not to say you shouldn't do that if you need to. I just want you to see the power of focused action and commitment to your customer.
You could probably call 5000 people, invest 10k, and work for a year, but if you have a bad attitude and don't deliver, it may well sum to zero.
Focus on identifying the high-value actions (force multipliers) for your customers, for you, and for your circumstances.
So let's round this up…..
My Example Value Equation (For Now)
Smelly drains, 3 hours of Sunday rejection = …
Roughly $2500 extra profit
A ton of free advertising and exposure
Personal endorsement
A bunch of advocates for the business
A potential mentor who invited me into his world and "paid" me
Inside access to a "closed door" PE circle that does significant deals
Invaluable "on tap" personal advice on growing and scaling a massive business
An enhanced network with some of the most successful entrepreneurs in my region
Wowsers MustImprove….that may not be the best deal in the world, but it's pretty darned good!
….and all from a smelly drain.
My my, but was I lucky?
Suffice to say that by starting, you give yourself a reason to be lucky (and cheerful).
Don't measure the immediate payback for your time. Imagine yourself planting seeds for a wonderful harvest later on.
Maybe the harvest is a wash-out and never comes….could be. But what would you really lose.
On the other hand, maybe your sun shines. Maybe your planted seed is blessed with rain and nutrients, and your seed becomes a tree, which in turn becomes an orchard. An orchard of wealth because you planted one seed with good intentions. Lovely.
In short, you need to plant the seed to benefit from ebb and flow of the world, commonly known as "luck".
So go plant a seed, and see if you
get
luckier….punk.
P.S. I'll do a follow-up post with a few more thoughts/personal reflections. For now I just wanted to get the story down in reasonable shape….and of course I'll answer questions if you wish.
Best wishes to all.
Last edited by a moderator: