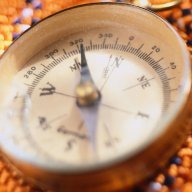 Speed Is Good, usually only in the right direction
Read Fastlane!
Summit Attendee
Speedway Pass
User Power
Value/Post Ratio
2,860%
Apr 30, 2013
57
1,630
So you think it might be clickbait huh? Sadly not.
In fact it's worse.
I lost 2 million.
No joke. I want you to avoid the same mistake, and I'll tell you how.
Losing 2 million is kind of a big deal really (even for MJ!).
This is a real world case that absolutely backs up a key part of what MJ teaches in
TMF
. Chapter 41 for you fine scholars.
Unfortunately, I had not read
TMF
before I made choices that put me on the path to this post.
Oh well, my loss and stupidity is your gain!
I'm going to share some of my personal pain and detail so that you don't give yourself the same pain and detail in the future.
I'd be spilling porkies (lies) like a new MLM convert if I said this doesn't hurt. It darned well does.
Yet I am happier, stronger, more effective, and more focused on value than ever before. Life is terrific.
Interesting that isn't it?
And here's the deal …I want YOU to be happier and stronger than ever before but WITH the 2 mil in your bank account.
I hope I can pull that trick off for you!
Let me try…..
A Bit of Background
I've been busy for a couple of years, lurking sometimes, not posting, but proper busy. It's probably been the most fascinating 2 years of my business life. I'm early 40's by the way, so with a bit of time under my belt.
Now dear reader I don't come from a wealthy background, rather like you I suspect.
Yep, I had a good upbringing, with loving parents who sacrificed themselves in slow-lane jobs for me to go to university and have "stuff".
I am forever grateful to Mum and Dad (I love them dearly)….and heeby jeebies folks, the thought of not 1, but 2. Million. Dollars? …being lost in our family? Wowsers!
My family thinks that's more than you win on the lottery!
This is a post I rather hoped I wouldn't need to make, indeed in many ways I don't WANT to write it.
It is painful to face, but I choose to do so because….
a) It could add several million dollars to your bank account, and I truly hope it does

b) I have learnt a lot from this forum, and as we know it's important to give back

c) It's probably cathartic for me….so maybe a little value for me too​
Let's get into the meat of it…..
The Wind Up
About 14 days ago I signed the "winding up" papers for one of my businesses.
This business was a partnership. Now there's a clue to the moral of the tale for you Fastlane Chapter 41 types.
I had 2 partners in the business (so 3 of us in total).
We'd reached the end of the line for our partnership.
Very different opinions about how to take the business forwards, frustration, irritation, even anger, and draining energy for nearly a year without any decent progress for the business meant it was time to put the beast down.
Frankly I was glad to sign on the line.
That writing was on the wall for a while folks.
In the time it takes to load a poor affiliate's lander, four and half years of
effort
, creativity, drive, late nights, early mornings, and a part of my soul dissolved forever into the deed-of-dissolution as the oddly-celebratory coloured inked monikers dried.
That company and plenty hope was gone.
Contemplation and Stupidity
A few nights later I'm at home and thinking……
….but hey MustImprove (I said to myself), life ain't bad. Look, there's a million dollars in the bank! It's true. Woo hoo! You've made it!
I cracked a beer. "Hey big spender, calm down!" I hear your cry. I know I know.
As it happens it was an excellent brew. I savoured the bitterness and simultaneously my moment of reflection.
Yep I contemplated a significant milestone in my business life. Making a big ol mil…wow. So many of us strive to hit that. I contemplated my good fortune to have had such opportunity, and possibly a little effective execution to boot.
But
unfortunately
I contemplated much, much more…..
I made it?….. err… I did right?
I mean a million, that's what it's about, yeh? Cool man! It's the dream we all want I tell ya!
<cue an unscheduled halt, and out of tune end to the show band's number, embarrassingly accompanied by a comically well-timed fizzling balloon expulsion….>
I haven't made it at all.
I've been stupid!
Not just a little, "shouted out my former girlfriend's name at an inopportune moment" stupid.
Not just "spoke to the lady like she was a secretary, turns out she's the boss of your target customer" stupid.
….but grade A, monumentally, feed your money to the pigs, I blew 2 million dollars stupid!
How?
I'll tell you how!
I looked through the damn company accounts, book-keeping, customer contracts, and employee contracts!!!!!!!
I told you I was stupid.
Nah, seriously, it was revelational rather than stupid.
The Revelations
Well, we were doing pretty good business. Hurray for the team!
We had many six figure deals. I remember massaging a deal for weeks/months and closing it personally for near enough 300k. Now that was sweet (for me/us) at the time. That might even have been a two-beer day!
Looking back, that deal was especially sweet for "us" (meaning my two partners). Now there's another clue about the point of this for y'all.
Then I remembered prepping and closing another six figure deal, and another, and another. Hey there's a pattern here isn't there Batman?
There sure is boy-wonder, there sure is. And it gets better.
Now, memory fades. It happens to all of us, but fortunately for the lawyers, signatures don't tend to.
I reckon that I discovered, created, closed, or had a majority hand in about 75% of the company sales revenue. Big hmmmmmm.
Please understand that I am not sharing this to toot my own trumpet. Quite the opposite actually. I got things very wrong.

I am generally rather modest (honest m'lud!). I just feel it's important to get this message across because it can help you make smarter choices.

I hope you have an inkling of what's coming here and that I am illustrating a serious and valuable point for you. ​
Anyway, on we go….
…but what about recruiting and managing employees/sub-contractors MustImprove? Maybe "us" (the other partners) took care of that?
Errrr….oops. I did it (again). They didn't.
In fact I did it all. More stupidity!
We enjoyed having 10 employees/contractors join us over the years.
Recruiting good talent takes time. Managing the talent you recruited takes more time. It's a luxury problem and it can be well worth the trouble, but it can be right pain in the rear….especially when you are running a business! J
Anyway, at the time we were all good soldiers. Committed types. In it together. That sort of thing.
"Take one for the team", "don't count the hours", "think of the result"….."it's the end
goal
that counts for "us"!", "someone's got to do it!", "It'll balance up in the end!"
Well, now's the end. So let's balance up and look at the result.
Hot news folks! In today's game it's a resounding defeat for the "us" and most marvelous
effort
for the MustImproves!
MustImprove = 10 employee contract signatures and management

"Us"(2 partners) = 0 signatures​
Things that make you go hmmmmm…….(again).
A Little Reflection Now
So what I realise, and why I feel so darned stoooooopid, is that I developed and booked about 75% of the sales/demand side, AND I developed, managed and booked 100% of the employee/supply side of the business.
I mean what kind of idiot would do that?
That would be me,
and possibly you.
I didn't consciously set out for it to be like that. The situation developed over time. I was just full of drive, energy, and totally committed to making the business work.
I was blinded with enthusiasm and a burning desire not to let the team down. To be the one who pitched in first. To succeed.
I believed if I did it the others would follow.
To be clear, my two partners are good people.
They are still my friends and I respect them greatly. Of course they did work and did add some value along the way.
They didn't do this on purpose. Again, it just "happened" to all of us.
It just turns out that we operate in different ways in business.
It just turns out that partnering even with good people can go wrong.
The Reckoning
Do you think I could have developed and closed the other 25% of sales deals? Maybe more? We can never say for sure, but I reckon I probably could have.
Did I need to have 2 partners?
No.
I sacrificed control and I chose a "bad" partnership.
I chose to give two thirds of the profit away without knowing I would get something back.
Stupid.
Stupid because instead of contemplating 1 million dollars I could be contemplating 3 million.
2. Million. Dollars. Lost.
That's the cost of ignoring Chapter 41.
That's my reckoning.
Happier and Stronger Than Ever
So why am I stronger and happier than ever before?
Well actually, just writing this post has crystalized much in my mind. Putting my thoughts on paper has been uplifting, and it feels like I am doing the right thing. I have new perspective. I actually feel good!
I truly never want this to happen to you. That is why I write it down for you guys today, and also for Fastlaners of the future.
MJ does his bit in the book, and I hope that I gave you all a real word complementary tale that internalises the lesson for you.
…but I have gained more than warmth and cuddles.
I know how to sell and close pretty big deals.
I know how to recruit and manage a team of international talent efficiently
I understand the importance of adding value
I understand control.
I'm ready for the next step. You can be too.
Conclusion and Summary
Whenever you are considering a partnership. STOP. Remember my experience. Remember MJ's TMF Chapter 41. Remember 2 million dollars.
Re-evaluate your options. Be smart not stupid!
If my story saves just one of you from making the same mistake, then this post will add millions of dollars of value. It's not every day that I can say that about a post, but today I can, and it makes me happy (and strong).
In fact, I might just open a beer.
Cheers!