Figuring it out as I go along!
Staff member
EPIC CONTRIBUTOR
FASTLANE INSIDER
Read Millionaire Fastlane
Speedway Pass
May 20, 2014
10,160
41,995
4,306
Here's how to get more productive working from home: Don't take fecking 14 hour courses on how to be more productive working from home. And don't be enticed by the damn certificate at the end.
Sheesh. I wonder how many people actually went through this?
I forget sometimes the difference between how entrepreneurial types think and employee types think.
Or am I just getting old and cynical?
>
Remote Working: Setting Yourself and Your Teams Up for Success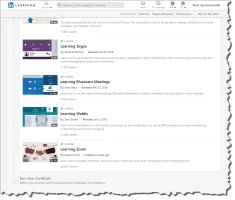 Don't like ads? Remove them while supporting the forum. Subscribe.