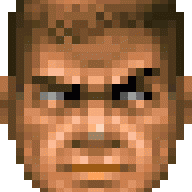 Silver Contributor
Read Fastlane!
Speedway Pass
User Power
Value/Post Ratio
79%
Aug 17, 2017
719
565
So I was thinking what you have a idea that fixes a problem in the market but it's too expensive? I am talking about over 1 million dollars. Do you do another idea because it will be too hard to get that sort of funding or would you try get investors? I am speaking from a standpoint for someone who is brand new, inexperienced. Who the hell would invest millions of dollars into someone who doesn't know what they are doing?

Also are these excuses to not doing such an expensive project?
* I can't do it because this project is way out of my league, it's just too massive.
* I need a team and I have no leadership skills and I have never lead a team.

Or is the answer to these points above that you will learn everything on the job? And you will learn with massive struggle? I just want to make sure this is correct.