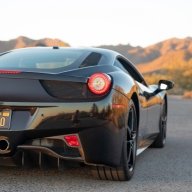 8 Figure Fastlane Graduate
FASTLANE INSIDER
Read Rat-Race Escape!
Read Fastlane!
Read Unscripted!
Speedway Pass
User Power
Value/Post Ratio
528%
Jun 20, 2017
385
2,031
40
I enjoyed that book. Loved the concept of the "memory dividend" that experiences pay. Gave me a different perspective on the cost of experiences. Suddenly things that cost thousands seemed cheap when I thought about the joy they provided not just in the moment but for the months and years after.
Currently listening to Die with Zero and getting the realisation that I need to be enjoying my life more while I'm still young.

Some experiences can only be made while you're young and healthy.
Die With Zero is definitely a book that 'sits' with you and in your subconscious long after you set it down.
At first I didn't think much of it. Surely no one NEEDS help or encouragement to spend extra money --- or DO THEY?
As time goes on, (and you get closer to the end), you start pondering more and more what your life will entail, and the ratio of memories given to your family / friends VS money left over in your bank account takes root. Other philosophical questions pop up along the way as well, that need to be framed and help you release some of the tightly wound views many of us hold around the purpose of making and spending money.
Overall a great topic to ponder and debate, especially as one climbs the fastlane ladder.