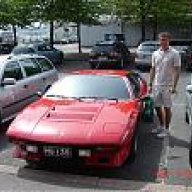 Gold Contributor
Speedway Pass
User Power
Value/Post Ratio
95%
Aug 12, 2007
1,838
1,743
I just uninstalled every single game i had on my pc. F*ck this BS comfort. I've been on the + side, the creative, the "i got this side" and ive been on the other side. I have to say, the illusion of the comfort side, the routine, the lies you tell yourself... it's enticing. I fully understand. But, in those moments when you're honest with yourself...those are the moments you get to call heads or tails. It gives you that bit of freedom of accountability. It's fully doable, if you choose it. You must make sacrifice. It's a part of the job. Bu when you have it going, when you're firing, ..when you know what you are doing... it's like you see the world as a winner. It's worth it for the experience.And as Lebron once put it, once you're hitting it, the rewards -

"Basketball isn't easy. All my life I've been striving to make myself better. It's a full time commitment. To be the best, you have to work the hardest. You have to chase what seems impossible over and over and over again. Cause giving up is not an option, and when you feel like you've reached your limit, it's only the beginning, that's when it's time to dig deep, to find the courage to push some more, because if you've got the drive, the discipline, and the resolve to do what it takes to make yourself great, then the rewards are endless." - LeBron James


Keep pushing. Don't stall.
Last edited: