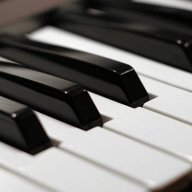 Legendary Contributor
FASTLANE INSIDER
EPIC CONTRIBUTOR
Read Fastlane!
Read Unscripted!
Summit Attendee
Speedway Pass
User Power
Value/Post Ratio
449%
May 27, 2013
3,547
15,911
The wire hit Escrow around 9:30pm my time. There was some drama and lots of phone calls to Escrow from the buyer trying to get the payment accepted. We almost had to postpone this until Monday. But in the end, it all worked out.
I transferred all assets to buyer control after that.
All deposits and charges for the business will now be going to buyers. But now, they've got to go in and clean everything up, switching out my personal details and addresses on things, changing emails, etc.
Our
goal
tonight was just to make sure the money was coming and going from the right places.
I offered to handle the customer service over the weekend while they sort everything out. Next week, they are flying here for a 3-day boot camp with me on running the business, so after that, it'll be completely out of my hands.
So now, I'm in that awkward, and a little bit scary, period of having no money (it's in escrow), and no business. However, I feel way more calm now that things are wrapping up.
Last edited: