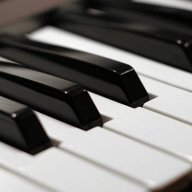 Legendary Contributor
EPIC CONTRIBUTOR
Read Fastlane!
Read Unscripted!
Summit Attendee
Speedway Pass
May 27, 2013
3,251
14,660
That was an interesting read, especially after having gone through the process, and having some (but not all) of the author's feelings reflected in my own experience.
One thing that was 100% relevant in my case was "boredom covering up for incompetence". I had maxed out my first and only product line. I had no idea what the next step was or how to make it happen. But what I said was that I was bored with the business.
I still would have sold. The time was right, for many reasons. It was a +ev decision when all the risks and other factors were considered.
A really interesting idea the book presented was "what if you kept the business, and used the money you were going to pay in taxes on the sale, or something new like hiring a CEO or GM". I did pay a shit ton of taxes, and that hurt. Something I'll think about in the future.