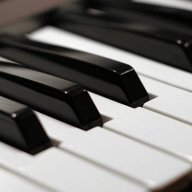 Legendary Contributor
EPIC CONTRIBUTOR
Read Fastlane!
Read Unscripted!
Summit Attendee
Speedway Pass
May 27, 2013
3,251
14,660
If everything goes as planned, this will be a short progress thread that will document the process of selling my first ecommerce business. I hope it is of some interest to those with ecommerce businesses, and that I can shed some insight into the process.
Progress so far:
I decided in October 2016 that I wanted to sell this business. I interviewed several website brokers that specialized in ecommerce and found one that I liked and trusted and that charged a reasonable commission rate.
The next step to move forward was to provide the broker with current financials and P&L (profit and loss) statements for the previous two years. This is where I hit a snag.
Getting the books done
I had no books whatsoever. Not for lack of trying… At the time, I was working with bookkeeper #3, starting all over again from scratch (#1 and #2 didn't pan out). If you are reading this post, and you are not doing solid, regular bookkeeping, for the love of God, START NOW.
For the next 6 months I went back and forth with bookkeeper #3 trying to urge her to get these done. Long story short, I should have fired her after the first month of action-faking on my account, but I let her lead me on and on and on. I had too much trust in her, and should have just gone with my gut and ditched her, before things got all dramatic.
Out of desperation, I ended up connecting with
@CareCPA
through another forum, as he struck me as a young, hungry guy looking to hustle. It took him 35 days to complete two years of books from scratch, and he did it right. Communication was smooth, frequent, and he just "got it".
Growing the Business
In the meantime, while sorting out all of my bookkeeping woes, I decided to actively avoid
@JAJT
's mistake of letting his ecommerce business drop revenue going into the sale process. Even though I am, in a sense, "checked out" from the business, once I decided to sell, I made a conscious effort to try and grow every month.
My ecommerce sales in March and April of this year were by far the best months ever, surpassing December 2016. I also focused on a wholesale strategy in March with the intent of creating a path to "automatic wholesale growth" for the buyer of the business. My hope is that this will secure a higher multiple for which the business will be sold for. I shed some light into some of that wholesale growth process here:
Notable! - [STEP BY STEP] How I Got Picked Up by 5 U.S. Distributors… With 6 Hours of Work
Moving Forward
Which brings me to a week ago.
After 7 months, I reconnected with my broker, sent him the P&Ls, and we started the process for real this time. The first step, and what I am currently working on, is an
exhaustive
96 question interview picking apart every detail of my business and its financials. I am having to explain every decision/strategy made in the last 2 years, account for my successes and failures, and most importantly, show the potential the business has for future growth.
The last 3 questions I answered on this questionnaire took me an hour each to complete, to give you an idea of the level of detail and research required to answer these questions that really dig into the core of my business.
I hope to have this business profile done in the next couple of days, and then we'll move on from there. The plan is to have the business listed for sale beginning of June.
Thanks for following along!
Last edited: