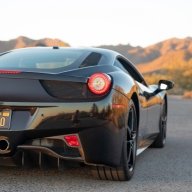 8 Figure Fastlane Graduate
FASTLANE INSIDER
Read Rat-Race Escape!
Read Fastlane!
Read Unscripted!
Speedway Pass
User Power
Value/Post Ratio
624%
Jun 20, 2017
410
2,559
41
After the
sale of my Fastlane Business
(1.5 years ago) – I consider myself financially free – based on my 8 figure net worth , my low annual spend and my relative age (just turned 40 ! ).
Taking into account
my investments,
and overall prudent nature – I should never run out of money – in fact most days I am worried about dying with too much (which is a topic for another post). The realization sinks in slowly that I never 'have to' work for money another day in my life.
Ideally – this is the Holy Grail for us fastlaners!
Epic dream achieved right? Well not so fast…with becoming financially free you are all of a sudden laden with a host of new thoughts and dilemmas – MANY of which are bestowed to you upon conquering this epic mountain we are all on here chasing.
So – today I decided to compile a list of the 8 lessons and realizations I have come to upon becoming financially free! Read on!
1 –
THINGS TAKE LONGER TO START AND SHAPE UP THEN ANTICIPATED
With all the time in the world to work on things currently - you would think new projects and ideas would occur and develop 'quick' – and that couldn't be more further from the truth.
A year and a half in - there are a dozen or so new activities and projects that now have taken place, but all of them have been progressing slowly (or dropped altogether), without a clear definitive end
goal
. Every new action now needs a check against your motivation, values, whys and your finances.
Without 'money' as the overarching
goal
, or the idea to set yourself 'financially free' – you try to re-establish your goals and motivations towards taking any of the actions you undertake!
2 –
YOU ARE ALSO SIMULTANEOUSLY LOOKING FOR A CHANGE
I've been in or around e-commerce or some version of affiliate marketing/online advertising for the last 2 decades. I've grown tired to the industry, or looking to fulfill and solve problems in that space – unless it somehow now fulfills or solves my issues as well simultaneously.
It is much harder to keep going or doing things on the path that you were on – especially business related! So I am now on a path looking at new areas to learn at, build and grow (see Lesson #8).
It is also very important to
have an accountability / business partner
(which
@NeoDialectic
and I are for ourselves, even post business sale - to sh*t test all of our path forward/whys/further motivations against )
3 –
IT IS FANTASTIC TO HAVE ACCESS TO BOTH TIME AND MONEY (WHILE YOU ARE YOUNG)
The feeling of not having to be anywhere is great. I can say NO to absolutely anything. It is much harder to bait me to do anything or commit me to anything I don't want to do today, short of tens or hundreds of thousands of dollars.
This feeling of freedom is truly what we are all after and chasing – hence the goal of creating and selling a fastlane business. Now not only do I not have a BOSS – I no longer have any CUSTOMERS to serve as well – which is liberating in many senses.
4 –
PASSION ENTERS THE EQUATION
I can now choose to spend time on hobbies that might or might not yield a financial profit down the road. Being an entrepreneur at heart – my mind still goes and thinks in that direction – but I can now choose to work on topics and areas that I find overall much more enjoyable.
I no longer have to care if the market likes or dislikes my offering. Simultaneously - I can do things from the bottom of my heart for hours on end (such as writing this post) - and not for an ulterior motive such as gaining likes, popularity, fame or a fat paycheck!
I'd like for my efforts to have an affect and provide value to someone else - but I honestly don't care two sh*ts if you guys agree or disagree with me (on things I say or post)!!
This is a road untraveled for me
- and completely different then my
advice and mindset to someone just starting out.
5 –
THE IDEA OF WORK LOSES ITS PAST FRAMING
Prior to the
sale of the fastlane business
– during work time it 'all' felt like work, even chanter, banter and incessant web browsing.
A great two hour philosophy discussion? Sure - it expands my thinking mind -- awesome productive time spent at work!!
After the sale of the business – I'm still putting in a lot of hours working towards something (even take this forum as an example). Now though it is much harder to frame it as 'work' – especially much of what I do I also happen to enjoy now as well.
But all the 'work' I still opt to choose to do, takes time away from my FAMILY - so you end up paying a cost in that regard
whether you are making money or not.
6 –
YOUR ACTUAL VALUES TRULY SURFACE
Excuses are now tougher to manufacture and therefore lie to yourself.
If I had reasons or excuses why I'm not doing something particular for the years I was building up my business (i.e. working towards 6 pack abs, traveling to furthest corners of the world etc) – I no longer have 'work' or 'money' to use as the constraint or a reason.
I am faced to look in the mirror now and be truthful with myself whether I wanted those things all along.
7 –
YOU RELEARN THAT THERE ARE NO SHORTCUTS. EVERYTHING IS A PROCESS
Given that in many of my current endeavors are starting from scratch – my mind starts to race and look for shortcuts to accomplish anything from the ground up now.
I'm hit in the face with a huge reminder once again – that anything I am now attempting to build and do is a process – and even after 'graduating fastlane', nothing is guaranteed.
Even though I picked up on so many lessons the last several decades of my life and through my fastlane journey – my brain still gravitates towards finding an easier way, solution or an answer – even if I fully comprehend that that isn't the way.
I need a constant reminder that anything I did of significance in the past –
took no shortcuts and a lot of time, effort and dedication
to build up and make a success.
8 –
LIFE BECOMES TRULY MORE HUMBLING
You realize that any further success or accomplishment is not guaranteed, warranted or owed to you in any way!
To achieve anything else of significance, I need to put my big boy boots back on and get back in the mud to start digging.
If you are starting something new – you have to go through the 'suck' once again, and be terrible at something!
That can be mentally tough and challenging considering you have been 'top of your game' in another domain for almost a decade and everything you touched seemed to turn to gold.
----------------------------------------------------------------------------------
That's it guys. I hope I was able to shine some light into the mind of someone that went through the grind, the process - achieved FASTLANE success to become financially free -- and now back again to ground zero re figuring out life, purpose and all of my 'whys' once again.
Figuring out what is truly important, what is it again that I want to build, where my values stand on work/money/family and what do I want to spend the next ½ of my life doing.
Hope you enjoyed this post and I will as always follow up if I think of more others!
Last edited: