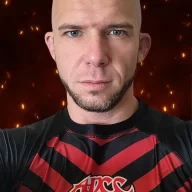 Sweeping Shadows from Dreams
EPIC CONTRIBUTOR
FASTLANE INSIDER
Read Millionaire Fastlane
I've Read UNSCRIPTED
Speedway Pass
Jan 14, 2013
2,636
17,210
3,256
why dont you use the payment program instead of a loan?
I looked at Glowforge's financing options and compared to my bank. Ultimately the interest rate was lower through the bank, plus I wouldn't have to jump through hoops because I'm already set up with the bank and can easily get a loan without answering a million questions. The bank already has a relationship with me.
Im going to buy a house soon so i cant miss the money
What money will you miss? I already explained how this pays for itself. You seem to be worried about missing the payment amount in the event you don't make sales. So you've started with the assumption that "I can't do this" rather than "I can do this. Not a good way to start a business. Plus if you can't afford a $136 payment I'd question if you can really afford (or even obtain) a mortgage.
the bank might start b****ing about loans when i apply for a morgage
Banks don't bitch. Banks are entities, not people. To me it seems like you haven't really thought this through. This kind of vague worrying will hold you back from building any business. Not just a laser business. It's a type of excuse people make to avoid taking action. How many banks or mortgage lenders have you talked to about this idea? Zero.
How do you test a niche if there is a market for it? what tools do you use? and how much will it cost?
I'm not sure what this question means. You don't have to test a niche. If a niche exists then it does so because more than one person has similar interests. You only need to look at their interests and create products that fit those interests or solve their problems. Then offer it to those people. There is no testing. You just do it. Laser engraving is already a proven business. We're not reinventing the wheel. You just buy a laser and tell people you have a laser.
I could post on FB to see how much interest there is but i want to know 100% sure im not investing in a flop.
That's too bad because business virtually requires risk and you will never be 100% sure. If you need to be 100% sure, then you will never do this. I already shared a story of it working. Everything beyond that is fear holding you back.
There are no guarantees. There are only people who decide to do a thing and then figure out how to make it work, and people who don't.