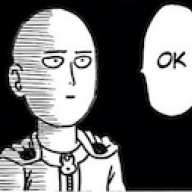 Silver Contributor
Read Fastlane!
Read Unscripted!
Speedway Pass
User Power
Value/Post Ratio
213%
Jun 12, 2014
379
809
40
Hey all! I've been lurking a lot more and figured I'd re-introduce myself.
Title says it all. I neglected the business I started in 2013 because I found a steady contract with a fun, exciting tech startup. Awesome benefits, I worked from home, they flew us to other countries just to party (and do a little yearly
goal
setting).
... and then their business started hitting lots of speedbumps, and here we are.
I didn't neglect my business totally, though. In fact, I kinda ran it as a vanity business and ended up making some contacts with some HUGE players in the industry who are being crazy helpful when they heard the news. They've already given me an insane amount of help, even giving me assignments.
TL;DR -
I had a small electronics manufacturing business
I found an exciting tech job. Basically I was a consultant that would help ecommerce businesses increase leads/conversions/profit
I didn't nurture my existing side-income and my steady $2k/mo dropped to $200/mo
I got laid off in the past month
I have tons of savings, but my girlfriend and parents are stressed. The pressure is huge to make this work and scale back up FAST or I'll be job hunting in about 1 more month.
Honestly, this feels like my "one last shot" to have an actual business. I guess this is my F*ck This Event.
Since I started working on this on Jan 2, I'm in the middle of a product re-release campaign which should earn $2,139 profit. Wouldn't be bad for my first month, but def has to get higher.
If this launch works out I'll:
-get back on the Inside so I can be more candid with what my business is and my actual numbers
-join a circuit design program to brush up my skills and get a little mentorship
-prep for a big tradeshow coming in July (would be great to have 6 products to demo)
What I can help with:
Electronics Design
Product Prototyping
Ecommerce optimization (but I'm trying to get better)
Wholesale / Sales Pitches
What I'm trying to improve:
(mostly marketing related)
Instagram marketing
PPC marketing
Content generation
Ecommerce
Systematizing product launches