Sweeping Shadows from Dreams
EPIC CONTRIBUTOR
FASTLANE INSIDER
Read Millionaire Fastlane
I've Read UNSCRIPTED
Speedway Pass
Jan 14, 2013
2,737
17,842
3,756
Always nice to wake up to a $500 deposit I didn't have to work for. No new videos. No new links posted.
Plus there's another one on the way this month. It hasn't finalized yet, so I don't know the amount. But it's coming. Plus I sold about $200 worth of laser engravings so far for May.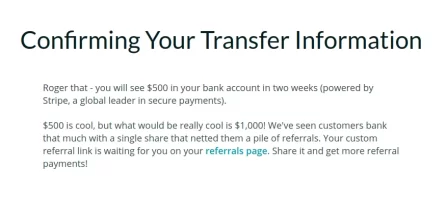 Don't like ads? Remove them while supporting the forum. Subscribe.