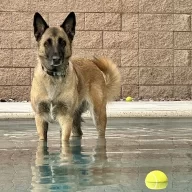 Legendary Contributor
FASTLANE INSIDER
EPIC CONTRIBUTOR
Read Unscripted!
Summit Attendee
Speedway Pass
User Power
Value/Post Ratio
471%
Jul 25, 2007
8,707
41,007
I always seem to struggle with my mood the most during the summer as it is the time in my business where sales are down, inventory costs go up (ordering for Christmas), and money gets tight. This year I haven't been near as "down" as previous years and I think it's because I have another

goal

I'm working on too (weight loss). Even if my profit numbers aren't immediately affected by the effort I'm putting into the business my weight loss shows results of how much work I'm putting in on that front.That direct results vs effort has seemed to help my mood and the "summer slump" I go through most every year.
If I remember correctly, you live in AZ right? The summer heat can definitely drop your mood. I remember that every August I would want to move out of AZ. Always seems like a lull during June-August in both ecommerce and productivity.