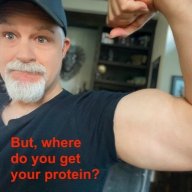 I followed the science; all I found was money.
Staff member
FASTLANE INSIDER
EPIC CONTRIBUTOR
Read Rat-Race Escape!
Read Fastlane!
Read Unscripted!
Summit Attendee
Speedway Pass
Jul 23, 2007
35,336
140,313
Have a business? Product? Blog? Post your business venture here. This is your opportunity to be somewhat promotional.
This is your opportunity to let everyone know what you are doing (Advertise Your Gig!) without being labeled "SPAMMY!"
TERMS AND RULES
ONE ad posting costs

$49

. This is a ONE-TIME fee and does NOT reoccur. To place an ad, please visit the user upgrade page and select "Marketplace Post."
If you want a MARKETPLACE STICKY (top of the Marketplace forum category) the cost is

$69

for every six months. This keeps the ad on the category's front page.
The lifetime of the ad is 3 months minimum, maximum lifetime. (Will be lifetime if the marketplace forum becomes permanent -- this is a test run.)
All ads must be approved.
NO MLM or Network Marketing Pitches.
NO solicitations for investment money.
Affiliate offers are OK.
All ads must be approved before going live.
Edit function available for 10 days after posting.
Once ad is paid, you have 72 hours to create your posting.
ONE POST ONLY PER BUSINESS. You can continually refresh the thread with your own updates, provided they are legitimate. Unnecessary *bumping* and post pimping will result in deletions beyond the 3 month limit.

POST BUMPING (UPDATING IT FOR THE SAKE OF UPDATING) WILL NOT BE ALLOWED AFTER 6 MONTHS. Natural *bump* updates (forum users other than the original poster) are OK. If you are looking for more exposure after 6 months, posting another ad is recommended.

FASTLANE IS NOT RESPONSIBLE FOR ANY TRANSACTIONS YOU CONDUCT AS A RESULT OF THIS FORUM -- DO YOUR OWN DUE DILIGENCE!!!
FASTLANE MAKES NO REPRESENTATIONS OR WARRANTIES TO THE PERFORMANCE OF YOUR POSTING.
FASTLANE MAKES NO REPRESENTATIONS OR WARRANTIES TO THE PERFORMANCE OF THE ADVERTISED PRODUCT, SERVICE, or OPPORTUNITY.
Also, this "forum" is subject to removal dependent on how it goes!
Last edited: