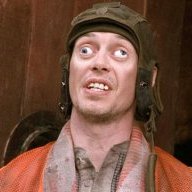 Silver Contributor
Read Fastlane!
Speedway Pass
GOOD MORNING!

I hope all you Fastlaners are acquiring all you want in life today!

_______________________________________________________________

HOW TO SELL YOURSELF
Often in life we sell ourselves to other people to fit into social circles, clique's, working groups, etc. And that works it really does, it's kept us alive as a species for *Insert whenever the universe came to be here* and often times you sacrifice impulsiveness and authenticity for conformity and acceptance.

And that's an intelligent way to operate if you want to be likable but not memorable

I see you Dale Carnegie "How to win friends and influence people" fanboy in the "charisma corner"

"I despise people that beg, I respect people that haggle" - Anon

MJ DeMarco is not for everyone.
Elon Musk is not for everyone.
I'm not for everyone
neither
are you

@SinisterLex is a prime example

View: https://www.youtube.com/watch?v=eFBtMqTyw2I
Go watch that shit and tell me the general public will fall in love with that man.
(No I am not picking on Lex, I have a huge respect for him and have shouted him out before and still follow him)
but unless I miss my mark, my grandmother isn't going to create a cult following for the guy.
But find someone who wants to write copy and loves to nerd the F*ck out (me) yeah I'll go to war for the guy and step up to bat in any random forum argument.
You must find people who want what you've got, and go in, go all the way in, don't back down. Like attracts like and the more you can make a customer feel empathetic to you, the more likely they'll feel a "connection" to you and buy your services.
Big bonus here: if you keep coming back and giving me this same type of value, I'll think you are the only source of that value. You're my new heroin.
__________________________________________________________________________
HARD, STRONG EMOTIONS ELICIT ACTION

To resonate with someone, something or anything really. You have to know, not think you know. You must know.

If I'm at the beach and looking to have a good time, and I see your little beach shack that sells a good time, and you're having a really F*cking good time, shit I'm coming your way with my wallet pal.

If I'm tired of being lonely, I go to a dating site or a club, and I am almost instantly not feeling lonely anymore.

If I'm pissed the squirrels that climb my trees keep eating my plants, and you exterminate them with a smile on your face, I'll smile (Or inquire about your mental state, either or)

Sorry getting sidetracked.

The key factor here is not to be agreeable in business, as much as it is to incite an emotional response in your customer by really caring about what they need/want by really believing in what you do.

Cheers!
​