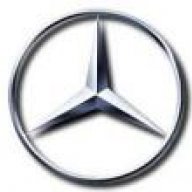 Jul 29, 2008
2,044
195
37
It would appear that we're really talking about the same thing here. But you may have to expand your thinking a bit to see it (and I don't mean that as a slam, by the way. I too used to think that real estate was the best way to build wealth, until I learned and studied more about different types of internet businesses).

In both examples, the e-biz and the condo project could turn into "buying a business". But if you hired someone to manage the business, then maybe you're only working 5% of the time in the business you bought.

However, the big differences are in the capital required for each business, the overhead costs, and the ROI. You should look into it Hatteras, you might be surprised.
Thanks for the heads up but I really have zero interest in any kind of online business. I only buy assets I can see and touch, I'm old fashion.
Also in my experience the problem with hiring people to run things, that's all fine and dandy but it kills your margin and you have to manage them. Not saying its a bad thing, just that its not as easy and cut and dry as people make it out to be.