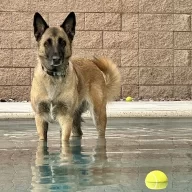 Legendary Contributor
FASTLANE INSIDER
EPIC CONTRIBUTOR
Read Unscripted!
Summit Attendee
Speedway Pass
User Power
Value/Post Ratio
471%
Jul 25, 2007
8,723
41,099
If I was to 100% restart today with zero knowledge, cash, or ideas, I would steal

@biophase

gummy bear/art idea that was detailed in the thread and just get

something

going using the framework that Lex has provided.

In my experience, taking that first step and getting

something

out there for people to buy is the hardest part. Once you do that, the experience begins to pile up and the next steps start to become clear.

Heck, I'm a few years into this and that thread kicked my a$$ into overdrive. It's a goldmine!
Lol, guess what I made today? I guess need to list them for sale to prove it to the naysayers. There's $100 profit in this pic. 10 minutes of work.