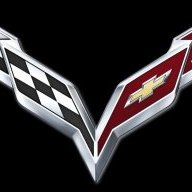 Bronze Contributor
FASTLANE INSIDER
Read Fastlane!
Read Unscripted!
Speedway Pass
EDIT: Follow my journey thread here: EXECUTION - [Progress Thread] The Blogger's Lifestyle Journey
What's up, guys. I just introduced myself about an hour ago, and figured I'd start right off by adding a ton of value upfront.
My name's Jon. I've been blogging and running a self-development website since 2016, and here's basically everything I've learned since I first started.
I made the website when I was around 20 years old, because I was fed up working $8/hour jobs, and always knew that I wanted something more than that.
I'd previously tried a bunch of different hustles online, and had some really good success trading the stock market, but wanted to try something new and get my feet wet.
Through a ton of failures and mistakes, I eventually had my first $15k month this year... I did about $10k through Stripe processing, another $3k through PayPal processing, and another $2k or so through coaching and affiliate advertising.
I knew absolutely NOTHING about SEO or blogging when I first started in 2016, and yet decided to pull the trigger. The best way to learn is through ACTION and EXECUTION.
So, without further ado... here's everything I learned in the past 3 years of blogging.
Part 1: The Launch
For the first few months of blogging, I didn't even have a website set up.
Well, that's technically not true... I did have one set up. But it wasn't an actual website-website. It was just a URL with an email capture, saying that I was "Launching Soon."
I guest posted on a couple of similar websites and got a small email list going, so that when I finally did make the blog live, with actual content, I'd have some people to show it to.
The biggest lesson I learned from this, was simple...
JUST. TAKE. ACTION.
If there's one thing I've learned from the past three years, it's that just taking action and TESTING things is always better than inaction.
For anyone wondering, here's the "tools" I used to start:
Free Wordpress Landing Page Theme
Mailchimp to gather emails (free below a certain number of subscribers)
Bluehost to host my website and buy domain name
That's it. No fancy tools or tricks, the cost was virtually nothing.
Once I launched, I started putting out content DAILY to gain a dedicated reader base. That's when I eventually hit my stride...
Part 2: The First 6 Months
For the first 6 months, I didn't do much except write.
I'd wake up, and write an article. Then I'd write another.
I'd keep writing until my eyes bled.
It didn't matter what I was writing about. I just wrote about things I thought was interesting. Anything in the self-development world, that I thought could help people.
I knew nothing of SEO. I knew nothing of sales funnels. I just wrote and wrote and wrote, hoping that somehow, something would magically happen.
Obviously, it didn't.
It wasn't until I started using Tony Robbins' concept of "Modeling" that I began to figure out the blogging game...
I realized that other companies were doing something called "affiliate advertising" and that it was working pretty well for them.
So, I opened up an affiliate advertising account with Amazon, and began putting little plugs to products I liked in some of my articles.
It was working alright, but not that well. I was getting maybe $30/month or so from the affiliate advertising, which to be fair, was more than I excepted.
BUT, it wasn't what I wanted.
So, I decided to make my very first product...
Part 3: First Product Launch (Months 6-12)
At first, I had no idea what to launch.
I was literally clueless.
Eventually however, I got fed up with my own shit, and just decided to take action.
So, I found a similar guy in my niche, and saw some of the products he was selling. I modeled one of them, used it to create my own unique product, and created the concept.
I decided to create an eBook.
As a funny side note, I was actually driving Uber at the time to support myself, too. So I ended up making most of the product outline while I was waiting between calls.
There used to be this spot you could park near my city, where you'd still get paid to drive Uber hourly, but where nobody would request you to drive.
So I'd sit there, and for a couple of weeks, just brainstorm ideas on how to design and structure my eBook.
Eventually, I drafted everything. This was in addition to still writing almost daily, to keep my audience engaged.
Here's the tools I used, in case anyone wants to know:
Fiverr to design the cover (cost maybe $5)
Apache Open Office to write/create the eBook PDF
PayPal to process sales
eJunkie to deliver eBook (costs $5/month)
That was it. I launched the eBook to my email list, slapped an ad for it on my website, and made over $100 my first day.
It was pennies looking back, but at the time, I thought I was rich.
"This is it," I thought. "I've made it..."
Oh my God how I was wrong, lol.
Sales dropped down to about $15/day (on average), which was still a hell of a lot better than when I started, but not nearly enough to sustain myself.
So, I began journeying forward...
But before I go to the next section, let me tell you what I learned here:
Have a product. It doesn't matter what. Just have one. Unless your business is SOLELY designed around affiliate advertising, you NEED a product.
eBooks are a great first way to start. They cost almost nothing to create, and people will buy them if they trust you. They're also highly automated.
Model the competition. Find what they're doing that works, and do that.
Okay. Now that this is out of the way, let's move on to the next part...
Part 4: New Product, and SEO (Year 2)
It's funny how naive I was looking back...
But then again, I'm sure I'll think the same of myself NOW in just a few months.
Either way, I felt lost.
I'd launched my eBook. Shouldn't millions of people buy it, and I can retire young?
Nope. Unfortunately, that's not how the world works...
So I wound up getting in touch with an old entrepreneur mentor who I'd met in college, and he told me one thing that would forever change my life: "Search Engine Optimization."
I had such a vague idea of what it was at the time, but looking back, I wish I would've heeded his advice WAY earlier.
Year 2 was primarily composed of me focusing on two things: improving SEO, and launching a new eBook, with better copy, and a sales funnel.
I took his advice to heart, and purchased a subscription to Ahrefs. They immediately scanned my website and gave me detailed metrics on everything I was doing right (and wrong).
I implemented their advice. I went back through ALL of my posts, and figured out what keyword I should be trying to target with them.
Over the course of a few months, this blew my traffic up by over 10x. I thought it was a pretty big deal... this was the big realization I had in Year 2.
I also decided to launch a new product; a product that had a full sales funnel, with multiple upsells, that was marketed really, really well.
So, I put in the work. I hustled and grinded, got some pictures taken (it was a fitness eBook), and did everything I could to make that son of a bitch good.
I wanted to "upgrade" some of my systems, so here's what I started doing, that led to such a big change in my business:
I started using Clickfunnels to create a PROPER sales funnel. Having upsells, downsells, and order bumps nearly tripled my blog's income overnight. It also allowed me to compare different order forms for conversion ratios, which was extremely useful.
I used 99Designs to design my eBook cover this time. While Fiverr was sufficient for the first one, I wanted to really look professional for this launch. It cost about $299 for the eBook cover as well as the upsells to get designed, but it was worth it.
On the opening day, I not only released it to my followers (by email, and by putting a button/announcement on my blog), but I also ran a sponsored post on an old blog I used to guest post on...
I hit nearly $2k the first day I launched it. I was absolutely shocked.
Of course, the revenue didn't sustain itself... but after that moment I was hooked. Never again would I work a regular job. I knew what was possible.
Sales dropped off over the next few months, as I began to focus more and more on SEO. I'd find the right keywords, write articles on them, get backlinks, and do everything I could to maximize my exposure via organic traffic.
Again, it was back to the drawing board. I didn't know how I could create a consistent income, and to be honest, this is still something I struggle with.
But, I did know one thing: I was hungry for more.
Part 5: Massive Growth (Year 3)
The past year, I've seen explosive growth.
I'm talking a 600% increase in my income.
Compared to 2017, 2018 was a completely different world...
And compared to 2018, this next year for me will be even better.
There were a few key things I did this year, that I think REALLY exploded my wealth, though... Here's the big ones:
Tripled down on my SEO efforts. I'm talking backlinks, long tail keywords, you name it. Razor-like precision with targeting certain keywords and articles.
I also launched two video courses priced at $497, which changed my life
I also re-did my previous products, with a professional copywriter, offering him a 15% cut of the sales. In retrospect, it was totally worth it.
My conversion ratios started going up, more and more people were buying my products, and I finally had somewhat of the funds to start really focusing on the big picture.
So, I re-did my very first eBook, added in a great $500 cover, changed the copy, and added some upsells. Now, the EPC is probably about 5x what it was before.
In addition to this, I also got WAY better at the email marketing game. Offering 48-hour flash sales, having an automated email sequence, doing holiday discounts...
Overall, 2018 was an amazing year for me, with many things learned.
BUT, I did f*ck up in a few key areas.
The first was budgeting.
I should have paid WAY more attention to my taxes and revenue, because near the end of 2018, I was actually pretty damn strapped for cash.
Regardless, overall, the year actually went pretty well.
Again, I attribute this to the three main things I mentioned before. The first, was drastically improving SEO...
A big mental shift for me was thinking about the KEYWORD INTENT.
Previously, I'd just been focusing on the numbers. I wanted more traffic, and I wanted it now.
But then I started to realize that getting 100 organic viewers a day, that are intent on buying a certain product, is FAR more powerful than getting 1,000 organic viewers a day, who just want some information, but don't want to pay for anything.
So I started honing in on SEO in that regard. I started getting more backlinks from friends in the blogging sphere, publishing guest posts, and more.
I also re-did my products completely, which was huge. I have my copywriter friend to thank for that... he completely re-wrote the sales pages, and although I think my design skills are lacking, overall it seems like he did a pretty damn good job.
Third, and arguably the most important, was launching VIDEO COURSES and learning how to do a proper pre-launch campaign.
The first course I launched absolutely KILLED IT... the second? Not so much.
Regardless, I learned so much from doing two proper product launches.
Typically, you'll want to follow this routine:
Pre-Launch: Hype up the product to your email list for at least a couple of weeks. Send them an email every other day, reminding them how awesome the product is, what it will include, how it will change their lives, etc.
Launch: Create scarcity. Launch it on a specific day/time.
Post-Launch: Find other email marketers to promote your products, and give them a commission so they stay happy. Rinse, wash, and repeat.
The post-launch might change depending on your goals, but I've found that re-marketing my courses to affiliates is a FAR better option... (especially when it has a 12% conversion ratio).
Either way, 2018 was huge for me... and 2019 will be even bigger.
The Biggest Lessons I Learned (Recap)
Overall, I think it's really important to stay focused.
So if you're just skimming this post, let me summarize for you.
Here's the biggest lessons that led to my success:
Focus on starting, and modeling other successful individuals. This is a concept I took from Tony Robbins. It just means you find what another successful person is doing, and you do that. It's working for them, so just shut up and try it yourself.
Get your sales funnel right. Learn how to capture cold traffic, build trust and turn them into warm traffic, and then turn that traffic into hot traffic.
Email marketing is key. Automate everything. Create an automation sequence, so that you don't have to do any work. Use the automation sequence to build trust and show them your products, so that it's all set on autopilot.
Have a variety of products. My cheapest product is $47 right now, which usually gets me a sale or two daily. Then there's the $297 and $497 products, which I can bang out for sales every now and then, to generate some quick revenue (AKA email my list that it's on sale). The cheap products allow you to have somewhat of a consistent income, and the more expensive ones you can pull out during key times to gain a spurt of sales.
Focus on SEO in the right way. In other words, ask what you want them to do. Don't just write about everything, razor focus on the things you feel will convert them.
So far, it's been an incredible journey. There's still months where my income is inconsistent, but that's one of my goals for 2019. So, speaking of which...
My Goals For 2019
Today is January 5th, 2019. It's about time I set up some goals.
Obviously I have my personal goals, which I won't go into here...
But for my business, there's just one thing I'd like to see: earning $15k/month CONSISTENTLY, in GROSS revenue.
That would probably be around $10k in NET revenue.
I've had plenty of months where I've earned $10k or even $15k, but it was never consistent. That's the main focus of this year... I want my WORST months to be $10k in gross revenue, and my BEST months to start hitting the $30k in gross revenue mark.
Here's how I plan to do that:
Consult with more experts. Period. I have three phone calls with three separate agencies this upcoming week. I also joined this forum to get your feedback and advice.
REALLY focus in on SEO. I'm going to become an expert at using Google Analytics, so I can understand exactly which articles are converting, exactly which traffic/demographics are converting, and how I should proceed accordingly.
Eventually transition over to Infusionsoft, which will allow me to specifically formulate email sequences for each type of subscriber. It's a huge upgrade from Aweber, that's for sure, but I think it's necessary as I continue to grow.
Focus on my YouTube presence. Improve my video editing. Put out videos 2-3x/week.
Start coaching more individuals (I use clarity.fm) for $200/hour.
Overall, 2018 was a great year, and I think that 2019 is going to be any better. I would be so grateful if any of the experienced internet marketers could reach out to me and offer me some advice...
Anyways, I hope you guys gained some insights from this post, and enjoyed what I have to write. It's about midnight here, so I think I'm running low (lol).
I wish you all the best, and hope you kill it at 2019!
Talk Soon,
-Jon Anthony
PS - Follow my journey thread here:
EXECUTION - [Progress Thread] The Blogger's Lifestyle Journey
Last edited: