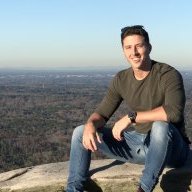 Act. Then Adapt.
FASTLANE INSIDER
Read Fastlane!
Read Unscripted!
Speedway Pass
Nov 15, 2016
484
1,056
26
Hey guys!
This past year has been absolutely crazy, but I'm so excited to announce that EVO Gym is launching today on Amazon. I wanted to make this post as a bit of a summary of the big ups and downs of the past year, and what I've learned from them. I hope you can take something from it too.
For context, EVO Gym is an all in one portable gym that you can pack into your carry-on. It comes with 320lbs of resistance and is actually capable of facilitating a great workout for anyone.
You can check it out here
amazon.com/dp/B09C1BT43W
I think it would be a great product for the lifestyle of many of those here. It's starting at a discount and the price will go up weekly for the next month, so if you're interested - grab one now!
Plug out of the way, here is my story and the key lessons that I've learned:
2021.. has been a complete rollercoaster.
I'd like to start with a quote:
"
You must never confuse faith that you will prevail in the end
—
which you can never afford to lose—with the discipline to confront the most brutal facts of your current reality, whatever they might be
."
— Admiral James Stockdale
I think that we can all acknowledge that the past two years have been crazy. Everyone gets that. Some have experienced the downsides more than others, but everyone has felt it.
After raising over $350,000 through Kickstarter, Indiegogo, and BackerKit, it seemed like my margins were alright and served the purpose of what I originally wanted to accomplish:
A community to start with, early feedback, a conditioned Facebook pixel, and some leverage for launching in a competitive space on Amazon.
I wasn't too concerned about actually funding a bunch of extra inventory with the profits.
However, my contentment with the outcome slowly turned to disappointment (to put it
very
lightly) as material costs shot up, shipping prices skyrocketed, and other variables completely destroyed any financial advantage - and left me much worse off than before.
On top of that, my other business has been continually screwed with customs exams and port congestion. My most recent shipment is 2 months delayed and I've been out of stock several times this year on my main SKUs.
Production delays, port congestion, and new regulations made running this solo-operation in 2021 the biggest challenge I've ever faced.
I've made some of the most difficult financial and personal decisions I've ever had to make this year, and to be honest, there have been times where the burden felt too heavy.
Two weeks ago, for a short time, I stopped looking at my bank balance. I stopped checking emails. I stopped working out. I stopped even calling my grandmother.
Everything from family issues to the nightmare logistics that the pandemic and other things threw at me.. became too much.
Problems piled up, as they do.
Letters from the IRS sat unopened. Customers reached out to an un-responsive owner. My cash flow dried up as inventory sat in the port.
It all snowballed, and trying to address it all was overwhelming.
So, I made the decision to finally confront reality, as I knew that a large part of my stress came from uncertainty
.
After taking a long bath (which I often do to unwind… don't judge), I committed to spend a full day simply gathering data about everything that was going on and organizing it all into easy to understand top-down buckets.
First, I went through all of my physical mail and organized it according to urgency and priority.
Second, I responded to all of my customers and made a spreadsheet of the problems that needed to be resolved - and did it then and there.
Third, I went over my finances. I created a new spreadsheet to analyze my cash flow, liabilities, and P&L.. including future projections.
Fourth, I made a list of every problem that I was facing in terms of logistics and organized them into "waiting" and "take action."
Last, I spoke to the people that I had been avoiding because of all of the stress. Nana first.
You can do a lot in 16 hours.
Afterwards, you'd think that it would only cause more stress to see everything laid out like that over the course of a day, but instead,
I felt free
.
Knowing exactly what situation I was in allowed me to re-orient myself and start moving forward again.
Even though I was stressed before, it was my optimism that things would be alright that led to me foolishly take my hands off the helm while the seas were roughest.
Optimism is great, but
it is in the resolve found in unwavering faith, combined with a deep assessment and acknowledgement of your current reality that success is found
.
Coming back to reality, I feel the gratitude again.
The challenges of the past year have made me better at what I do. I'm more motivated now than ever to create great products and improve every aspect of the business.
I have completely re-vamped my strategy, mindset, and approach to everything when it comes to business.
The landscape is getting more competitive and I can't just rely on having a great product like I used to - although it certainly helps.
I've been in contact with so many 3PLs, hunting for freight forwarding companies that are a good fit, driving down COGs, and putting together SOPs that will make the costs, overhead, and efficiency of the business much better.
Sure, most responsible business owners would have already been on top of many of these things, but I have been lucky in some ways in the past - to where I felt I could rest on my laurels.
Not anymore.
So, if you ever find yourself overwhelmed, stressed, or scared - and you know that those things you need to do just keep building up… take a good look at reality.
More likely than not, it will give you strength.
Thanks for all of the support you guys have shown over the years.
I hope you all continue to grow and succeed.