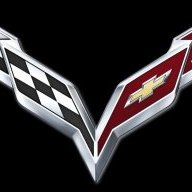 Bronze Contributor
FASTLANE INSIDER
Read Fastlane!
Read Unscripted!
Speedway Pass
What's up, guys. I just joined the Fastlane
INSIDERS
and figured I would make a really in-depth progress thread, not only to keep myself accountable, but to help everyone here as well.
If you don't know my story, take a look at the post I previously made, entitled:
"
Everything I Learned Blogging From $0 to $15k/month
"
Basically as of now, I run a blog that averages about $5k/month, with occasional spikes if I'm doing a product launch or something of that nature.
I want to accomplish many goals in 2019, however, my main goal is to earn $15k/month in gross income, on a consistent basis.
As I said before, my income is sporadic. I do a product launch and get $15k, but if I don't keep re-launching products, my income tapers off down to the $4-6k range. I want to be earning $15k/month with a high level of predictability, by July 31st this year.
Here are my income metrics:
Earn about $3-4k from digital product sales each month PASSIVELY
Earn another $1k from affiliate advertising each month PASSIVELY
Earn another $500-1k from coaching clients each month PASSIVELY
Here are my current "leverage points":
Getting about 2,000 uniques per day via SEO free traffic
Have about 3,100 highly responsive people on my email list
Have about 1,500 subscribers to my push notifications
Have about 850 subscribers on YouTube
Clearly, in order to make $15k/month on a consistent basis, I would have to do one of the following things, and more likely, a combination of them:
3x My Organic SEO Traffic (from 2,000 to 6,000)
3x My EPC (from $.60 to $1.80)
3x My CTR (from 1.5% to 4.5%)
3x My Email List (from 3,100 to 9,300)
3x My Subscribers to Push Notifications (from 1,500 to 4,500)
3x My Subscribers on YouTube (from 850 to 2,550)
I think, as I said, the most likely thing that will happen is I'll do a combination of these things. In addition to this however, there are other things in the works:
An old buddy of mine just reached out, wanting to build a HUGE news website (with 3 million likes on our Facebook page). If I could write for him part-time, this could easily allow me to pour an extra $2k/month into my blog and grow it
The same guy also wants my help building a bodybuilding website, which when it happens, will drastically improve the SEO of my blog, since I'll be giving it backlinks
I have a list of 15 vetted coaching clients, who all are willing to invest $300/month or more in coaching with me. I plan to leverage this as well.
So, with all of this in mind, here is my plan to 3x my income by July 31st, which means I have 137 days left to do so:
Triple down on the time I'm spending getting high quality backlinks to critical posts that lead to a high conversion rate. Specifically get backlinks for the posts which are providing me with 80% of the clients, product sales, and affiliate sales.
Focus on automation. I'm currently split-testing an email campaign sequence, that takes about 6 months to fully complete. I will compare the metrics to my previous campaign and make alterations to improve open rate and CTR.
Release an eBook on Amazon, to finally have a lower end product. So far, the cheapest eBook I have has been $47, with the more expensive video courses ranging up to $497. Having a cheap, $9 eBook will lower the barrier to entry for many of my financially impoverished fans, which will improve sales overall.
Triple down on creating YouTube videos. Put a highly engaging, short, sweet YouTube video out 5x/week answering a reader's question. This will boost my exposure, increase user engagement, and ultimately increase sales.
Build the bodybuilding and news websites with my friend, so I can earn an extra $5k/6k per month, and then put some of it back into growing my blog. The SEO will also help drastically improve the supplement-related affiliate pages on my blog.
Close 5-10 new clients on a monthly retainer. This will earn me an extra $3k/month, and it will feel great helping people get their lives in order.
Overall, 2019 is going to be my year. I've struggled a lot with budgeting in the past, but I believe that with guidance from everyone here, my close friends and family, and with a little bit of hard work and effort, I'll be making that $15k/month in no time.