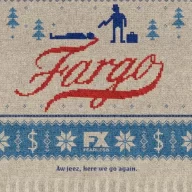 Platinum Contributor
Speedway Pass
User Power
Value/Post Ratio
288%
Apr 24, 2016
985
2,839
Most of the best advice and care for being Motivated and get things done has been given in this thread by all the legendary posters. The words in this thread are gems, dropped from sky, 1 by 1.

How

@Bekit

deconstructed his mindset and showed a path to start.

How

@Andy Black

shared thread links to get out of that limited mindset.

How

@ZCP

(thank you)

gave him the only thought process he needs to achieve his desire life.

How

@sparechange

pointed action faking. Utilized his anger to motive him. The way he kicked his a** so that he starts taking actions. The 'CARE' sparechange showed made me remember our 'Eric Cheescakes" buddy. How ZCP gave the similar 'CARE' to him.

How @everyone else has told him that nothing is stopping you than yourself. How failure is a part of the process. how you need to grit and dedication & how to achieve these.

In this thread, each and every post is filled with what newcomers with the limited mindset needed to start something on their Entrepreneur journey.

@TheProcess

so buddy, show us what have you done? If you haven't, what will you do? don't let the advice go to waste for you. I am sure others will feel blessed after reading this read(i am). What will you take from all this and take action?

Let us know what have you done?
I was the one that referred Eric's Cheesecakes to this forum years ago, before I was even active. I have to catch up with him on Facebook.
We were internet buddies with a 30 year difference and shared passion for bodyweight exercises.