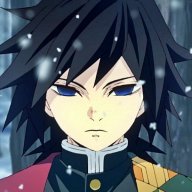 Silver Contributor
Read Fastlane!
Read Unscripted!
Speedway Pass
User Power
Value/Post Ratio
126%
Sep 11, 2018
662
836
Sorry in advance for the upcoming wall of text and the conclusion.
I was going to post an update to tell about this week's improvement, as I managed to put some work on the mobile app every day for the first time in a month. But I've changed the topic, as in reality it was just a burst and today I'm pretty scared about the whole thing below. I need to stop and fix this before it gets much worse. I've decided to put this on halt, for now.
The app I was making was meaningful to me at the beginning. I made it a nice-looking app as well (spent some time designing it) and it was something I wanted to use. Then I did some research and found similar apps, so there are people who might be interested in it. All of this made sense. But now I don't give a sh*t about the app, I've lost any interest.
I think I've been pushing myself a lot for too long. Feeling guilty for not spending time working is harmful and pointless, because you don't make progress anyway, but it's something that needs to be corrected. Also, before this "entrepreneurship urgency" after reading
TMF
(although I somehow had it since before as well), I spent a few years improving my coding skills pretty much every evening, weekend and holiday. Also worked on some side projects. I loved it, and it bordered the obsession, but I'm not going to deny that I suppressed and sacrificed many things too, and now it's hunting me. The last 5-6 years have been very demanding in both my career and setting the foundations of entrepreneurship. Now, the urgency of having to be "productive" all the time is killing me. I can't push anymore. For now, because I know this is temporary and I'll eventually come back to work my a$$ off and earn my long-term freedom. But now I need to step back, lick wounds, heal properly, and then come back. Live today, fight tomorrow.
Also, there's something else I mentioned on another thread. The fact that I might not escape from work/consulting in the next 4 years, as if building a business were going to take ages (it might, or it might not), makes me feel that this is not worth carrying on. For some reason, I feel like life ends at 40. I know this is stupid, but I can see a big deadline there, as if everything were going to go downhill after that, and everything feels like needs to be rushed to make the most of it before that deadline is reached. Mid-life crisis I suspect.
So I give up for now. I need to work on my mindset on a few areas instead of torturing myself and not making much progress and feeling like sacrificing other things is for nothing. I also need to stay away from this wonderful, life-changing forum. Every time I open the front page and read about how others are pushing themselves, I feel guilty and this just keeps building up. I will turn notifications off as well and try not to open the forum, as I really want to break this toxic loop. Nothing to blame any of you for, it's just me not channelling your wisdom correctly.
Not everything was negative this week though. I validated that I'm on the right kind of field to build a business. Given my personality type - that rare INFJ-T, very close to INTJ-T, which I retested again this weekend, now I'm very sure that mobile apps/games (or even non-mobile games, given the time and accepting that they don't bring recurring income) are the thing that fits best, and also aligns with my overall goals. INFJ-T's are suited for business and arts, and INTJ-T are the typical "programmer" type. So games and apps make sense.
I also found that the way I work might be back-firing. I use Pomodoro's and I make great progress in a short amount of time, but end up pretty stressed/anxious. Also, obsessively tracking my time adds somehow even more stress. I've clocked around 140 hours on the app since I started, including learning a new tech stack, designing the app, making a landing page I trashed, and making the app itself that has 7 main screens (most of them similar though) so far. That's great efficiency. But that laser-focus also creates more stress than needed I believe. Tracking time is extremely useful, but I'm thinking that next time I might not track anything and just work here and there, or for longer periods, depending on the time and energy available. This should also partially fix the "all or none" problem I have, like having 10-15 free minutes but thinking "ahg, but that doesn't fit into a whole Pomodoro, it's not going to be productive, let's procrastinate then". I'll need to fix that problem in a larger scope too and stop demanding myself to spend a minimum amount of time per day/week, because I get demotivated if life gets in the way and I can't achieve that day/week goal, which ends up meaning I do nothing. I'm carrying this problem since long ago and needs fixing because it harms productivity. 10 minutes is always better than 0.
I'll try to find "wasting time" something to enjoy again. I can't remember last time I had even a brief period of time like this since a decade ago. This is not healthy. It doesn't have to be time dangerous time black holes such as playing video games or watching Netflix all the time, but maybe things like:
working on a pet project for as long as I feel interested in it
learning a new skill
joining that game jam without feeling the game I make is not monetisable, therefore not worth the time and not doing it
looking at that squirrel in the garden outside
Anything that brings excitement back. Who knows if doing these "unproductive things" will lead to some product or business ideas in the future.
I'm going to try to look into meditation again. Paradoxically, I didn't "have time" for this so I could put as much time into work as possible, and now I'm breaking down. It's taking its sweet revenge.
I'm reading the book Bella recommended, although I'm not doing the exercises yet. I already do some sort of Morning Pages since a few years ago, although only when I need a brain-dump, but I see it's a valuable tool. I might follow the book along later, but for now I'd prefer to focus on meditation while keeping the health focused stuff going. One thing at a time.
Quitting temporarily feels like taking a big weight off shoulders.