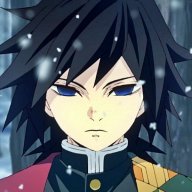 Silver Contributor
Read Fastlane!
Read Unscripted!
Speedway Pass
User Power
Value/Post Ratio
129%
Sep 11, 2018
773
995
Hi there, I decided to create a progress thread, so I'll have to feel ashamed if I don't make good progress
A bit of context: I'm a software developer. I quit my job a few months ago to work on personal projects and move back to my country, after saving enough money to survive for some time (I couldn't stand working on a day job any longer anyway). My original plan was to make a SaaS platform, but I did a better market research and my idea didn't look as good as I thought.
So I decided to go for making video games, which I also like a lot and was postponing it for very long.
The video games industry is huge (more than films + music combined), so there is money there, although at the moment it breaks the commandment of Entry (also Control, if you think about how distribution works, mainly through third-party stores). Professional tools are available for peanuts, and anyone taking a course on Udemy can make and publish sh*t games (many don't even qualify for "game"), so it's also a saturated market. It looks kind-of self-publishing books. A difference (after reading a few threads by authors here) is the amount of time it takes to make a good game in average, compared to a good book. But it's not impossible to succeed, there are independent developers making good money.
The important stuff:
Goals
Even if this is a potential Fastlane business, my first
goal
is just to make it a viable business. Ideally, it would remain as a one-man shop for a while until it gets traction. From there, I would see how to make it Fastlane, which might involve spending longer (a few years) or good money making something really great; a.k.a. shooting for a "hit". But that will come later. I'm aiming to make at least a minimum wage income within months 6-12, and a mid-class income within months 18-24. Not sure whether this sounds conservative or not, but given how long it takes to make this kind of products, it even sounds optimistic to me.
Current skills
I have no experience in shipping games, although I've made a few half-backed ones. Current skills more in detail:
Programming: good
Game Design: ok, and getting better
Music: have a background, although not in composition, but still better than nothing
Art/Graphics: this is the fun one. I've been working on it for a few hundreds of hours for a year already, but still far from looking great
Marketing: have some notions (read books and other stuff) but have only shipped one mobile app before, so still learning
These are the bared minimum skills required to make a video game that makes money. Quite a lot of things, and very different between them. It's been a few months learning the last 3 while working on a game, and felt really overwhelming, because things like art can take years and years to master and I'm quite behind. I can always outsource some stuff once the thing is making some revenue though.
Plan

I started making a game two months ago, and realised that it would take far longer than I was expecting (specially due to being slow making graphics). I'm parking this to start with the plan below, but probably reusing the tech I built, so it wasn't a waste of time.
1) Make a first game for free in less than one month: this should take me through the whole process of releasing a game, not just making it. I'll probably use free stock assets and music. It doesn't need to be a full game, just the bare minimum that you can ship for people to play.
2) Make a second -commercial- game in less than three months: this one should be small, but still a full game that I can charge for. Managing scope will be critical to reach this goal, 3 months is quite a short time to make something decent.
3) Make a third -proper- game in less than 12 months: this should be the one that starts making some money. Ideally, a 6 months project, but might take longer.
I don't want to make longer plans for now, there's a lot of work to do above, but as an idea each game from game 4 should ideally give more traction while trying for find out what can be a hit one at that time (trends change quite fast).
Freelancing (either in the same industry, or any other kind of programming stuff) will be considered if things don't work out as expected, or if I need to get money to pay freelancers.
Difficulties so far
I felt quite uncomfortable with taking long to ship stuff. This is the main reason to step back and do 2 small pieces of work first. This way, I'll get something done and iterate from there.
It can feel overwhelming as hell when you have to learn about so many different things (which I have to do anyway, learning at least a minimum about each is vital). I struggle with art, which means I'll have to either buy it (stock art) or outsource it at some point if I want to go fast, although I'll keep honing my skills here and in other areas.
Anyway, I've started 1) today, I'll post updates.