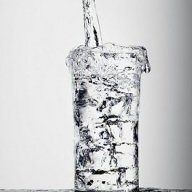 Platinum Contributor
FASTLANE INSIDER
Read Fastlane!
Summit Attendee
Speedway Pass
Hey everyone!
I'm getting ready for
my talk at the Summit
, and I need copy submissions!
Improve your copy with a free copy critique and help others to learn at the same time. Submit your copy here! Deadline to submit: November 25
ceocopywriting.com
Who is this for?
Anyone who has a piece of writing that's meant to persuade.
You do NOT have to be a Summit Attendee in order to participate in this.
Your product does NOT have to be live yet for you to participate in this.
My presentation will be a live copy critique of 5-7 pieces of copy. YOURS could be one of them.
This is a chance for you to…
Get a FREE copywriting critique on your ad, offer, or promotion
Improve your own copywriting skills
Get some new ideas for how to talk about your offer
Identify your highest-leverage areas of improvement
Launch a new product with stronger copy
Increase sales on an existing product or service
The best part?
If I pick your copy to incorporate into my talk,
you won't have to wait till the summit to know what I think about it
. I'll send you my feedback in video format right away. That way, if you want to make immediate changes, you can. After all, there's no need for you to wait several weeks to get an improvement if I've already identified an adjustment that you can make.
Here's the deal:
You can send in more than one piece of copy if you want. Please submit each one separately (submit the form again for each one).
You have to be willing for your copy to be viewed and discussed publicly at the Summit.
I won't share who you are if you don't want me to. I'll just say "A forum member who wants to remain anonymous sent me this." They'll still see your site and your copy in my talk, but they won't know whose it is. Just let me know if you prefer your copy NOT to be connected with you.
I do NOT guarantee that I will use every piece of copy that I receive. I am hoping to get 20-25 submissions, out of which I will pick 5-7 that are the best ones. "Best" in my book means that they will be the most effective at demonstrating the widest gamut of copywriting principles and be applicable to the widest possible swath of people in the audience. So if three people send me a piece of copy with the same issue, I'll pick the one that most clearly demonstrates the principle of how to improve it.
If I decide not to use your copy, I will let you know. If I decide to use your copy, I will also let you know.
I'd like people to send me a variety of types of copy so that the Summit attendees can see real-life examples of multiple types and formats of copy in place.
For example, you can send me...
Your homepage
Your lead magnet page
A landing page that you're driving Google Ads traffic to
Your Google Ad itself
Your Facebook Ad
A print ad
A marketing email (or series of emails)
A long-form sales page
Any other persuasive communication
My goal is to make this entertaining and instructive. But I need your copy to do it.
Please note: The deadline to submit your copy is November 27. That way, I can use the Thanksgiving break to send people their reviews.
Cool? Let's do this!
Submit your copy here
:
Improve your copy with a free copy critique and help others to learn at the same time. Submit your copy here! Deadline to submit: November 25
ceocopywriting.com
Last edited: