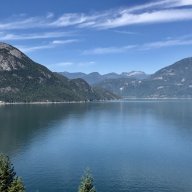 Legendary Contributor
FASTLANE INSIDER
EPIC CONTRIBUTOR
Read Rat-Race Escape!
Read Fastlane!
Read Unscripted!
Speedway Pass
User Power
Value/Post Ratio
387%
Mar 15, 2018
3,278
12,671
@Johnny boy

has done exceptionally well for himself at a young age. Although having priorities like a family is a noble route, I'd wager that someone who has nothing but a business on his mind significantly outperforms someone with split focus.

While you're thinking of what to eat with your kids tonight, Johnny is thinking of his business. When you're out golfing, he's still working on his business. When your actions and thoughts are nothing but one priority, you'll clearly be greater. It's an obsession.

I respect the momentum you show if your words are true. Keep at it man you're killing it.
You are confusing business with sports.
Business isn't about time invested. I have a team of people who invest time on my behalf. Can't do that with sports. But I can and do that with my businesses.
It's a secret that every successful entrepreneur knows. And why most of us have families, kids, dogs, hobbies and still outperform.