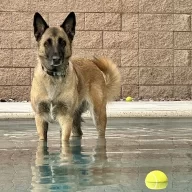 Legendary Contributor
FASTLANE INSIDER
EPIC CONTRIBUTOR
Read Unscripted!
Summit Attendee
Speedway Pass
User Power
Value/Post Ratio
471%
Jul 25, 2007
8,707
41,006
ya know, I have interacted with, replied to, and liked posts by

@biophase

sooo many times and I don't think he has ever liked or replied back once, ever.
I'm pretty sure I've replied to your posts in the past.
I actually had to go look to see which post you replied to on this thread. Many times scroll through and just read the posts and don't even look at who wrote it. I was going to reply to your pic about the cars, but I was going to search online to find a living room example first. The pic you post I thought was weird that you would put 2 cars in a bar like that? Kind of defeats the purpose of showcasing a car when there's another one stacked one foot above it!
The liking part I need to do more. I noticed that I hardly like any posts I read. My like to post ratio is probably really sad. Is there anyway to see how many likes you've given in your account?