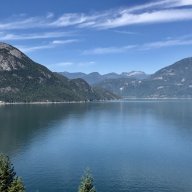 Legendary Contributor
FASTLANE INSIDER
EPIC CONTRIBUTOR
Read Rat-Race Escape!
Read Fastlane!
Read Unscripted!
Speedway Pass
User Power
Value/Post Ratio
388%
Mar 15, 2018
3,284
12,749
Here are notes on things that aren't obvious but will change the way you think about life. An eclectic collection.​
Your habits are what drives your mood, and mood is a filter through which you experience life. Happiness is not some fantom state of joy, it is how your mood filters experiences of life.
The past is not some unchangeable reality, like a video recording. Your perception of the past changes as you change, and so do your memories. The past you recall is not the same as how you will perceive those same events in the future.
You don't even know what will make you happy. We act and make plans (like buying a Lambo) but those are a mere reflection of the best version of the past or now. We have no idea what other available outcomes are in the future. We can't picture things that do not yet exist. And since we can't predict the future outcome of our actions, we can only focus on now. Don't settle on the best version of the past, the future can be even better.
Is fear a sign you are on the wrong path? No, quite the opposite. This hits close to home for all entrepreneurs. Fear tells you that you are on the right path because you are moving towards something you want and like. The sign for being on a bad path is indifference. Next time you are fearful, remember you are moving towards something you like.
Your thoughts may actually not be your own. Social conditioning can make us believe things that weren't our thoughts or beliefs in the first place. Examine your beliefs and reflect on their origin, then decide.
No emotion is permanent, your anger, happiness, joy - all of it. I hope you've developed enough awareness just by being alive to know that even worst things that happened, will pass. Remember this quote: "this too shall pass".
What can you add to this thread? What surprising mind twist did you learn?