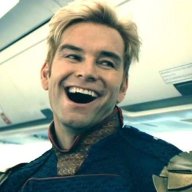 Bronze Contributor
Read Unscripted!
Speedway Pass
MVP = "Minimum Viable Product"

I have an idea that I would like to start offering to small to midsized companies in my area, and it would be a series of video training courses with the higher dollar option of in person training.

What is the best way to approach this without creating hours upon hours of videos for the end product? Record a few, set up a simple one page website and cold call? Create some and distribute them at my current slowlane situation for free to co-workers and get feedback? The product is on the IT side, and the videos would all be shorter videos depending on the situation the person was in, and meant as something they could learn over coffee breaks or run through a few at lunch time.

My recording setup is also minimal at this point. Just screen capture software, the actual software and a mic. Over time that would improve, but again, just shooing for the MVP at this point.

For the in-person training, I was going to pick as personal 1:1 training instead of the big classroom that it's just a firehose of information and some people learn and some don't. Obviously this is much more time intensive on my side, but that is why it would cost more. I think I would rather see how the videos go first before I actually offer this, but maybe put a "coming soon" option with a email list so I could contact later?

Still not sure if I would want to sell a package of videos, or have a subscription site with everything that they purchase monthly. I'll figure all that out later.

I'd like to see if this has any teeth to it before I jump all the way in. If it does, I'm definitely creating a progress thread on it. This skill that I've been helping people with for years has been staring me in the face, and I think I could help a ton of people with it. It has frustrated me to no end at the several office jobs I've had, and I'd like to cure some of that.

Plus I'm guessing B2B sales are more paperwork to set up if it turns into an actual sale, but I'm not worried about that right now either.

Thanks!