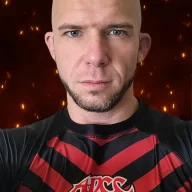 Sweeping Shadows From Dreams
FASTLANE INSIDER
EPIC CONTRIBUTOR
Read Fastlane!
Read Unscripted!
Speedway Pass
Jan 14, 2013
4,262
25,386
I got lucky. Amazon picked my books to promote and I benefited from it. If it weren't for them, I'd have nothing. So it's a similar kind of success to a guy who picked the right crypto to buy and was lucky enough to sell it at the right time. He achieved success well above what most amateur investors would ever hope for, yet you can't say he's really successful.

That's how I feel about myself. The proof is that now that Amazon isn't helping authors much anymore, my books aren't successful. I don't know shit about how to really operate this business. How else can you interpret it if despite having the biggest following you've ever had and much better writing skills than in the past you can't even make a few thousand dollars on a book (compared to six figures in the past)?

Yeah, I never said I have love for myself. If anything, it's advancing self-hate.

I'm in a relationship that'll be ten years next year. It has never really taken that much work. Whenever I hear how hard it supposedly is, it feels like people just are in a wrong relationship.

I've been traveling through the Canary Islands since the beginning of October, changing islands every two weeks or so. So I'm constantly seeing new things. I know that if I were stuck back at home I'd feel so much worse I probably wouldn't even have the energy to write this response. So at least there's this.

A couple of weeks ago I started learning how to freedive. My coach helped me regain some confidence in myself. But then we switched the islands, I started working with another coach and he promptly destroyed any confidence I had that I can ever learn how to freedive (or get good at anything for that matter).

It's sad but it seems like I'm very dependent on any self-esteem on some kind of an external accomplishment. Without it, I'm nothing.

I kind of wish I could teach people how to get comfortable in open water but it's impossible to do that where I live. Perhaps one day when I live in a better place for that.

Other than that, I get your point. I don't seem to be even 1/10th as empathetic as you are, though. I don't care much about teaching if I'm not getting any compensation for it.

Because I feel any of the following:

it's shit,
it's useless,
it doesn't change anything,
it's too hard because I'm too stupid to understand it,
others do it better,
it's not going to produce the results I'm after,
it'll take too much time and effort to get it right only to see it tank anyway.

Like I mentioned before, my skills are way worse than others think. I got lucky in this business. I see tons of new freelance writers with a distinct writing style who do know how to write well. My writing quality is primitive compared to them.

At this point I don't feel like producing only to never get anything out of it. I've wasted so much time and money on writing the last few years with nothing to show for it that I hate the thought of doing this again. Also, hard not to transmit in your writing the feelings of unworthiness and lack of confidence, which leads to a book nobody believes.

That's assuming you have an end goal. If you don't have any, you don't give a shit. I've been reading autobiographies of very driven people recently and I can't relate to them. It's interesting to see that some people have this much energy as it's a foreign concept to me.
I don't think any answer that doesn't come from yourself will be the answer for you. Nobody knows what you are going through except you. We are all alone, 7-billion journies of "me."
You know that you are responsible for your choices and actions. That you have to choose to figure this out (or not). That there is only "you" and that the rest of us are just the result of your brain and body turning the data of our letters into words and meanings for you.
You have to find your meaning and purpose. You have to find an end goal and things to live for. You have to create reality around you. You know that you do not have to do any of that if you choose not to.
I think you also know that somewhere, deep down inside, you like how you feel, and you like the release from responsibility that you feel by ignoring what you know is true, and so you allow those feelings to continue, and you will allow them to continue until you are ready for them not to continue. You will feel how you feel until you decide you are ready to not feel that way anymore.
Every entrepreneur knows the truth of their own responsibility. Facing that truth under the blanket of depression is a struggle because you know that truth, and you also know that there is only one person who can help you. But again, even if you deny it to yourself, I believe you like what you feel on some level because it is better than feeling nothing at all and because it is more comforting than the truth that stands before you.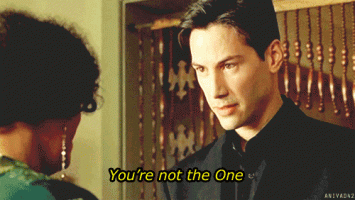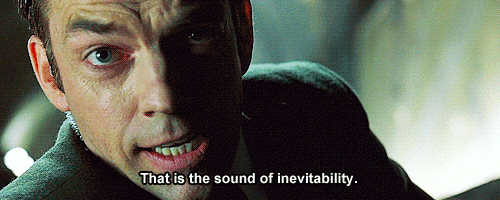 Keep searching for your answer.