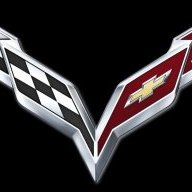 Bronze Contributor
FASTLANE INSIDER
Read Fastlane!
Read Unscripted!
Speedway Pass
Hey. My name's Jon.
You may have heard of me in my previous post...
Everything I Learned From Blogging $0 to $15k/month
If not, that's fine. I just wanted to share something with you today.
This simple mindset shift has literally helped me 10x my life.
I'm not going to make you wait for it. Here it is:
Double down on what's working, and cut the rest.

That's it. Find the 10% of things that are working, and double down.
Triple down. Quadruple down. Quintuple down.
100x down.
Now, briefly, here's some examples on how this works...
A Powerful Example
About four months ago, I started to realize that at least 50% of my daily profits were coming from a very specific post, and a very specific affiliate.
So, what did I do?
Did I spend countless hours working on other things, that might seem PROMISING, but haven't actually been PROVEN to work yet?
Of course not.
I just started putting 10x the effort into that one post. I got back links, did more SEO, changed the copy, added some more affiliate links...
And what do you know? My affiliate sales jumped up from around $15/day to $35/day.
Awesome. So, again, what did I do?
Did I tell myself: "Oh gee, there's this thing I want to try, but I don't know if it'll work yet!" and then spend countless hours working on that thing?
No. f*ck no. God no.
Instead, I just 10x'd my effort into that one post, AGAIN.
This time, I created a very specific email widget, to collect emails SPECIFICALLY for people in the mindset of this post. They were looking for a specific thing, and I gave it to them.
(PS - Search intent is huge for SEO, don't ignore this).
I made a huge email sequence, that slowly turns them into prospects.
Then, within about a couple weeks, what do you think happened?
My affiliate sales from just that ONE post (I have 200+ posts) started cracking $100-200/day.
That's $3k to $6k per month, from just one post, and a few tweaks.
So. Again, what do you think I did now? Do I just stop? Do I work on some random thing I don't know anything about? No.
I found similar posts to this one, and did the exact same. I found other affiliates, and did the exact same. I LASER-FOCUSED my marketing, and email magnets, to one thing.
Again, just like magic, the other affiliates that were only doing $10/day max, started doing $100-200/day max.
This is the power of focus.
Apply it to EVERYTHING!
Don't just think of this as being isolated.
It's not.
You can apply this concept to ANYTHING, as WIDE and as DEEP as you want.
Take business, for example.
Did you have a certain email you sent to your list, that did REALLY well?
Okay... so why not add it to your welcome drip?
Did you have a certain advertisement, that had a whopping 10% CTR?
Great. Start figuring out how the f*ck you can plaster that everywhere in sight.
Or maybe you get 80% of your profit, from only 20% of your clients.
Great. Do some market research, and create a $50,000 high end product so you can sell just a few of them. That's your year's salary right there, for just a couple weeks of work.
Whatever it is, find what's working, and double down on it.

Anything else? Either outsource it, automate it, or ignore it.
Plain and simple.