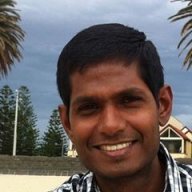 Be the Change that you want to see in this world
Read Fastlane!
Read Unscripted!
Hi All
I am Sampath, 49, Indian, now living and working in Canberra, Australia.
Bought both
TMF
&
Unscripted
. Completed reading Chapter 41 of
TMF
, Will finish tonight.
Back in the 90s I started my career in IT Training
To cut the story short-below is my share of learning:
25+ years IT experience in most roles in IT
3 job redundancies
2 health upsets
Moved to Australia 12+ years ago
Business/Projects attempted: Network marketing(twice), Share Trading, eBay business and Web development.
Currently - working as an Independent Contractor in the slow lane as a consultant, increasing my intrinsic value and exchanging money for time.
Actions to move to the Fastlane:
1) I am in the process of setting up a Life Coach business. Currently, testing waters by coaching four professionals for testimonials as against charging them.
* I am completing my course in Life Coaching (this certification is a legal requirement within Australia for setting up Coaching business).
* I am working on a website for the Coaching business.( subscription & books)
2) Also, as I am working in the Cloud and Security space @ work, I am gearing up to B2B Copywriting for cloud & security service businesses. (content-based)
I have realized a few months back what has been missing (obvious right actions)and the TMF was slapping on my cheeks as I was turning page-page. Will be completing this book tonight and start with "
Unscripted
".
I have started acting on my plans, although I dont have detailed plans, I am going one step at a time with most of the learnings from the past mis-takes.
I guess thats a quick intro about myself.
Open to learn from others.