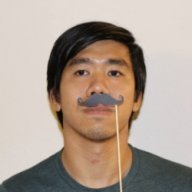 New Contributor
Read Fastlane!
Read Unscripted!
Really thankful for MJ for starting this forum and writing these books. He could have taken off somewhere and do no more work ever, but decided to share the knowledge.
Name's Igor (goes by Iggy). "Stumbled" on Fastlane on a quora post. Finished Fastlane. Currently at 32%
UNSCRIPTED
. I am married (for 2.5 years), no kids yet, and currently living the Dave Ramsey's slowlane life. I am in DFW area, TX (moved from Southern California). If there are any fastlaners near Dallas area, hello y'all!
I learned web development and made career change less than 2 years after graduated college (Chemical Engineering) because work and pay weren't what I expected. I am now a Ruby on Rails developer. Currently learning Phoenix/ Elixir because: 1. I wanted to learn new language, 2. the Elixir community is still young and vibrant and 3. I plan to build my site using Phoenix.
1. My first dream is to be financially independent so my wife can focus on raising our kids and to have time
(freedom)
to spend with them and watch them grow up.
2. My second dream is to have more than enough money to buy my parents new house, fly them overseas whenever they want to see their grandkids (when we have kids), however long they want, and pay for their retirement (they live overseas and have no luxury of social security).
3. My third dream is to prove some 'family' members and some 'friends' wrong - that I can raise to the top 1%. On the other hand, I also don't want to disappoint close family and friends who believed in me.
Right now my life is in somewhat cozy, comfortable state - which is what I am afraid of. Better is the enemy of best.
I think my life can get much better than this
(I
will make
my life to be much better than this).
I can have much more freedom than this
(I
will
have more freedom than what I have now). I have read a number of self-improvement/ business books (Christensen, Godin, Greene, Vaynerchuck, etc you name it) but have taken
no
action. I said to myself to wait until I accumulated sufficient knowledge before starting something. That day does not exist.
I was going to play Star Wars Battlefront 2 as my usual Sunday night routine, but decided to introduce myself in the forum instead (my first action step).
Last edited: