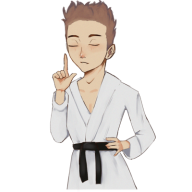 Legendary Contributor
FASTLANE INSIDER
EPIC CONTRIBUTOR
Summit Attendee
Speedway Pass
So we have the count of 5 absolute forum legends who have verified business exits vs some random guy flinging insults. My money's on

@Kung Fu Steve

Having met Steve on multiple occasions, plus being in masterminds with several people who have been in his program, I can vouch for the level at which Steve conducts himself. This isn't a seminar gimmick, this is a great value for quality knowledge.
Did you sell to P&G yet?
Waitin on dem big monies!