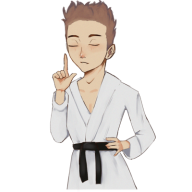 Legendary Contributor
FASTLANE INSIDER
EPIC CONTRIBUTOR
Summit Attendee
Speedway Pass
About once a year, I've offered coaching or consulting here on the
Fastlane Forum
.
Right on time… here I am again…
but things are different.
2020 has obviously been a year of unprecedented change – and here's the truth nobody wants to admit:
We are NOT going back to any semblance of "normal" or "how things used to be" …
And for many business owners – they've given up trying to bail water out of a sinking ship… but there's nowhere else to go.
Unless you can adapt and anticipate change, you'll be just another ex-business owner searching for a job that no longer exists.
It's do or die time, my friends!
But here's the good news:
1.) During unprecedented change,
there is always unprecedented opportunity.
You just have to know where to look!
2.) I've got something for you that's going to help…
BIG.
So if you're still trying to build and scale your business while the government is trying to shut everybody down, murder hornets are around every corner, and aliens are now a thing…
… If you're the type of entrepreneur who dares to dream while everyone else is having a nightmare…
You're in the right place.
Let me give you the shorthand of what we're doing and if you want to know the whole story, you can keep reading…
But here's my big fat promise:
YOU AND I ARE GOING TO SCALE YOUR BUSINESS PROFITABLY EVEN IF A GLOBAL PANDEMIC, ALIENS, OR POLITICAL SCUM TRY TO STAND IN YOUR WAY! ​
And to do that, you're going to need a rock-solid strategic plan.
I'm hosting a
2.5 hour masterclass
called Scale where I'll walk you through exactly what you need to do to:
Increase your top-line revenue (make more money)
Increase your bottom-line profits (plug your current leaks so you keep more of your money)
Build a masterful marketing system to put the right message, in front of the right people, at the right time (so you can consistently sell… to people who are still buying!)
By the end of our class, you'll have a rock-solid plan to get you from where you are now to where you want to be – and it's only gonna cost you $97.
>> You can sign up for the masterclass right here
And before I go into the big drawn out story about how this came to be…
Let me just reassure the people who don't know me why…
I'm 100% Certain We Will Get You Outstanding Results In Your Business​
For a little over a decade, people around here just call me KungFuSteve.
It's an homage to my first "real" business which was a karate school back up in Minnesota.
At first… I really struggled.
It was my dream and we just weren't making any money.
My friends from this forum talked me off a ledge more than once.
… and then something changed.
I was reading an old book "The Effective Executive" where Peter Drucker defines business as
"only two things: marketing and innovation"
I didn't think I had a creative bone in my body so I said "I'm going to learn marketing."
I spent money I didn't have, I went to seminars I didn't have time for, I read a little over 1,200 books, and I hired one of the best coaches on the planet.
In fact, to be in that coaching program, I initially paid $5,000 just to prove to the man I was worthy and then when I finally got into his program it was another $10,000 per month… for the next 8 months.
But get this: he wasn't the only coach I had.
I was spending about $200,000 per year on my education. And I'm not talking just buying a course – I'm talking – I tracked these people down, flew across the country to meet them, and was so annoying that they eventually gave in and gave me all their secrets.
>> And if you want to just skip all the story telling and learn the secrets, sign up here.
However, a lot of people talk a good game (especially these days) about what they can do.
Here's the difference:
I DID IT​
The dojo went from 6k per month to 1.8MM per year.
After I sold that business, I went to work with our very own
@GlobalWealth
and we built that business to the biggest in it's category.
From there, I went straight into marketing consulting –
and boy was I on fire.
I was cocky, arrogant, and told everyone "I will double your business within 12 months or you pay me nothing."
Hindsight is always 20/20 but looking back I think probably the worst possible thing that could have happened, happened:
I succeeded.
LET ME EXPLAIN…​
Right out of the gates with my brand-new consulting firm, I went 3 for 3.
A law office, a gym, and a financial newsletter.
I charged them a good amount of money and I went to work implementing these strategies I've learned.
But it didn't take twelve months to grow them.
It took 4 months to triple the revenue of the financial newsletter. And it took only 6 months for both the law office and the gym to double in sales.
After a few more similar clients, my ego was exploding and I was feeling damn good about myself.
So I started to think "well man… my stuff is really working here… why do these guys get to make hundreds of thousands or a million dollars and I'm charging only $4,800 a month? This is dumb! I'm working my a$$ off for these people!"
That's when it hit me:
I'll take a percentage of their business!

HERE WAS MY BRILLIANT OFFER​
"I tell you what, don't pay me anything up front, I'll simply take 10% of the upside."
I did a lot of research finding the companies I wanted to work with.
Ones that I saw had huge potential and they just weren't maximizing it with the right offerings, marketing, and systems.
And I picked 3 of the best ones I could find.
I put my heart and soul into those businesses. I worked day and night.
I even ignored the incredibly beautiful Latvian women in summer dresses to make these businesses work.
And they did.
And then it came time for these companies to pay me.
And they didn't.
My day-to-day stopped being about marketing and building systems and doing the work that I love to do… and it became bill collecting.
I'd call day in and day out to hear the same excuses.
"Oh yeah, we'll wire you next week."
"We owe you how much!? Yeah I don't know if we agreed to that…"
"Man, we just don't have the money."
That last one was from a guy who had literally bought a Lamborghini for cash and bragged about it on Facebook… WITH THE MONEY I MADE HIM ON HIS LAUNCH!
… but I digress.
All in all I was (and still am) owed a little over $800,000 in commissions combined from these three companies. Money I'll never see. 2 of them are actually out of business now.
So with my tail tucked between my legs, I took on two more clients that paid their monthly retainer.
I earned my measly 10k/month and licked my wounds. I was burnt out, frustrated, lost, and confused.
To add insult to injury?
Since I was too scared to take a percentage of sales again, I just went back to my monthly retainer of $4.800.
And that 2nd client I took on…?
… They went from 3 million to 30 million.
Now of course, they were brilliant in their own rights but they said it was because of what I gave them they were able to 10x…
…and they were more than happy to write me a check every month for a few thousand bucks.
I WAS THE CHEAPEST EMPLOYEE THEY HAD.​
That's when I knew I had to do something different.
An opportunity fell in my lap as many of you know -- long story short I became the top trainer and speaker for a man named Tony Robbins.
For the last 5 years, I – along with my small team – have been responsible for filling stadiums and bringing in approximately $200mm in revenue a year.
During this time, I've personally worked with and coached over 2,500 different companies from Fortune 500s to small mom and pops.
My role has mainly been organizational turn-around and I can confidently say…
I'VE REFINED MY TECHNIQUES​
A lot of people say, "I can double your business!"
A lot of people say, "I can get you to scale from 6 figures to 7!"
I can. And I'll prove it.
That's why I'm going to do this master class.
>> So sign up right here and we'll do it together!

WHAT ARE WE GOING TO LEARN, KUNGFUSTEVE!?

​
There's a million things I *could* teach in business and marketing but we are going to be
outcome
oriented.
I'm not going to teach stuff just for the sake of teaching stuff.
By the end of this class, you will have a rock-solid plan to double your business in the next 12 months.
And to do that, you don't need to focus on a million things. You need to focus on 3 things:
1. Growth Systems
(finding and creating ways to get more customers, get your current customers to spend more money with you, and get them to come back more often).
2. Marketing Systems
(learning what happens behind the line, in the middle, and after the line and how you can maximize your messaging in each of those for more conversion, and a higher ROI)
3. Operating Systems
(most businesses bleed cash and they don't even know why. They "make" $1 million a year but keep a mere fraction of that… we'll fix that)
>> But we're coming to the end of this letter so you'd better just click here to sign up for the masterclass
This might sound a little harsh but the goal is to
double your business…
… but if you don't have a business… it's pretty hard to double it!
Next, you're going to want to be in a distraction-free zone for a couple hours.
There's a workbook that goes with this which you might want to print out before-hand. But a pen and paper will work just fine.
And finally, if you don't have a sense of humor –
this program is probably not for you.
Many of us know each other so we'll end up talking smack and having fun – but understand we're getting on this call to work.
If you really are hungry for growth this year? I'm bringing the best possible strategies and guiding you through customizing a plan to double YOUR business, THIS year.
>> Join us.

I can't wait to serve!
Your homie,
KungFuSteve